Baldwin Park Moving Company
Ease your move with licensed professionals
USDOT2930691 | CA501283 | MTR0191561
Quoted
Give us a call or send a message and get a final quote with no hidden fees in 10 minutes
Packed
Your goods are fully protected with wrapping and carefully loaded in a truck
Delivered
Items quickly delivered to your new home and placed exactly where you want them to
When relocating, You Deserve Nothing But the Best. Moving company in Baldwin Park. That is why our company, which specializes in Baldwin Park jobs, is here for you. A friendly, family run company, we believe in providing a service you can rely on. That is why we strive to make every client happy through our 'safe and fast' philosophy. We believe that your belongings deserve to be protected, and we will work with you throughout the Orange County area and beyond to ensure it.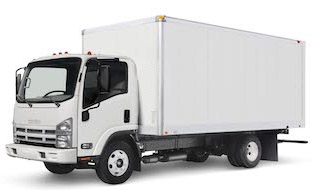 Make smarter move with Movers Best
Contact us to estimate your project
USDOT 2930691 | CA 501283 | MTR 0191561
Experienced and Friendly Movers
Free Protective Materials
Personal manager to coordinate your move perfectly
Give Us a Call
(855) 448-9844
We Will Call You within 5 min.
Or Get a Fast and Easy Quote
Begin with a free quote and confirm the price with us

No hidden fees or costs down the road

Work with you around issues that may come up

Work with you to find additional insurance options

Services include a professionally trained team

Free blankets, professional packing, disassembly and reassembly of furniture, packing material, and consultation are included

We are fully insured, bonded, and licensed

We provide services within and beyond Orange County

We can aid both residential and commercial transportation
Every day we strive to provide the best services as your movers. See for yourself today what a superior moving company can do and feel free to contact us directly if you have any questions. We look forward to working with you in the future.

Mover Best has in its staff the best workers, who are ready to help you with relocation any day of the year you choose. We are happy to work in Baldwin Park area. Over 99% of the city populations live in households: it makes work easy. Considering the average age of citizens in the area (30.5 years) and the level of income (median), our company offers the affordable prices for moving services. We are ready to work with our clients any time they want it. We know, that due to a great amount of people living in a compact area of the city (over 78,000 citizens on 6, 6 square miles). Thus, our staff is ready to deal with large volume of work.
We hire only people, who are physically able to load heavy stuff, work with professional loaders equipment, who can work on weekends.
We are the reputed company, One of Best Professional Moving Companies in Baldwin Park, so that, each person we hire is the man we trust personally. Sending to you the team, we guarantee: the work will be done in time and in volume, we spoke about before and which is mentioned in contract.
Baldwin Park moving service
When our guys come to your house or apartment, office or studio, they will immediately start packing things, which you need to move to another place.
Do not feel confused, if you were not in time to pack your belongings.

Team of professionals will do it in a very short time.

Nevertheless, we also takes responsibility for the cargo, entrusted to us by clients.

Each thing we pack, each unit we wrap must not be damaged or broken.

We use only the best package stuff and thick wrapping blankets (for furniture), thus packing things does not take much time. If client wishes it, all the furniture stuff will be disassembled before it is loaded into the truck.

Small sized objects (like coffee tables, shelves, kids' beds and armchairs) will be wrapped in thick double blankets and loaded into the company truck without disassembling them.
We care about the safety of client's cargo.
Your furniture will be never scratched when the truck is on the road.

To make the process of the truck loading shorter in time, we use special trolleys and belts.

If it is an office move, movers will load the truck with your office equipment with a special care.

Computers, monitors, printers and scanners will be boxed and wrapped in advance.

Coming to your new home or office, movers immediately start unloading the truck.

We work in team, so that this process takes the minimal time.

If the furniture units were disassembled before the relocation, before arranging it we will assemble it.
We are proud of our movers' skills and personal characteristics. We are sure, when you farewell with our loaders and movers and look around, you will see a neat new home or office. Everything will be on the places you want to see it, there will be no trash, boxes and package stuff around. You will remember the day of your more as a happy event in your life, and probably, as a pleasant adventure. Baldwin Park professional moving service.