Orange County Moving Company
Ease your move with licensed professionals
USDOT2930691 | CA501283 | MTR0191561
Quoted
Give us a call or send a message and get a final quote with no hidden fees in 10 minutes
Packed
Your goods are fully protected with wrapping and carefully loaded in a truck
Delivered
Items quickly delivered to your new home and placed exactly where you want them to
Whether you need residential or commercial moving services, you'll find that the team at Movers Orange County has the skills and experience to get the job done right. This team also offers long-distance moving services to those who need them.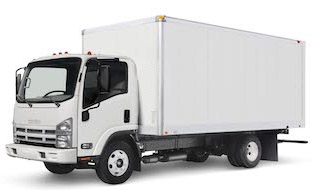 Make smarter move with Movers Best
Contact us to estimate your project
USDOT 2930691 | CA 501283 | MTR 0191561
Experienced and Friendly Movers
Free Protective Materials
Personal manager to coordinate your move perfectly
Give Us a Call
(855) 448-9844
We Will Call You within 5 min.
Or Get a Fast and Easy Quote
FREE use of moving blankets
FREE use of wardrobe boxes
Professional packing
Disassemble and reassemble
FREE packing materials
FREE pre-move consultation
FREE use of moving blankets
Professional packing
Disassemble and reassemble
FREE packing materials
FREE pre-move consultation
When you choose this exceptional moving firm, you'll access a host of sensible moving services, including
packing & unpacking
assembling & dissembling
As well, you'll be able to choose from three different tiers of insurance coverage in order to access a level of insurance coverage which is perfect for your needs and budget.
When you choose this established and trustworthy company, its polite and clean staff members will come to you and pack up your items if you want them to. These moving experts are also skilled at assembling and disassembling items and they always have the right tools for the job on hand!
Some moving companies are better than others. It all comes down to experience and skill. When you choose Movers Orange Coumty, you'll be able to get the quality services that you deserve for competitive prices. Reach out in order to access a custom quote which takes the guessing out of arranging for a move to or from Orange County, California, USA.

Orange County, with its 42 miles of beaches, is on the third place of the amount of people living there. Most of the cities and towns of Orange County and pretty small and friendly communities. Many of them are regularly called the safest places. The level of life there is higher than in other areas of California and in the USA. The place nature is rich and beautiful. Centrally located, you can travel to the mountings which are nearby, visit beaches or the other cities which are placed very close to each other. Whether you prefer hiking or a luxury resort rest, Orange County's coastline provides endless outdoor recreation. This area is full of historic architecture and diverse ethnics population. With a little something for everyone – from theme parks, SPAs, gulf courses, museums, interactive learning centers, water parks, world class fares, palms growing directly on the streets, Orangle County is the place where people want to live. If close to 1970 the place had about a million of residents, today this quantity has grown up to 3.5 million. Despite such a great popularity of the place Orange County offers affordable housing for moderate income families. You can work and live in this place.
The movers.best Movers company, working here, knows about all specific features of living in the area. When you take a decision to relocate here, movers Orange County  will come to your home to help you with a move. Together with a team of movers Orange County the problem will turn into a happy event. People like that movers Orange County are clean-cut, drug-free, student athletes from the local colledge. These are guys who can be trusted. The equipment which movers Orange County work on and with is in a great working condition. Everybody in the movers.best Movers company does the best to make the customers' move easy. Many people hire movers Orange County to do their job, as residents of the place are sure: they know these guys personally and they can trust them. So that the choice becomes evident: the relocation will be a breeze if movers Orange County are charged to deal with it.
We recommend our customers to plan your move ahead. People frequently do not know what to start with. Just take you time: write down a plan of your moving "project". Including hiring movers Orange County into this plan will help you getting rid of the most problems, which people meet when relocating. Trusted people, working for the movers.best Movers company – movers Orange County – will come to you to help in making this job. You should not also look for an appropriate truck, you must not worry about the right packing of your belongings. If you have no skills in assembling furniture, forget about this problem as well. The team of movers Orange County will do it for you fast and professionally. The movers.best Movers company works to serve you, our customers. Our movers Orange County, being the most important part of a company, its team core, have a personal approach to all of the clients they help. No matter where you are moving in the area, professionally trained movers Orange County will do all the jobs of loading the heavy items into a rented truck, packing of the belongings and unpacking the stuff on arrival to the place which you will call your new home now. The movers.best Movers company and its team of movers Orange County provide the long-distance moves in California or small local moves (for instance, moving into a new building on the same street). Although your belongings are safe and insured beforehead, movers Orange County always deal with your things so carefully as if they move their own belongings.