Glendora Moving Company
Ease your move with licensed professionals
USDOT2930691 | CA501283 | MTR0191561
Quoted
Give us a call or send a message and get a final quote with no hidden fees in 10 minutes
Packed
Your goods are fully protected with wrapping and carefully loaded in a truck
Delivered
Items quickly delivered to your new home and placed exactly where you want them to
Looking for Moving company in Glendora? Then you have a lot of options available to you. Choosing the right company is critical in helping you feel safe and secure with the process. That is where we come in. With a legacy of excellence and service to Orange County and beyond, our movers family run and operated company is here for you. Providing more than just a service, we provide a peace of mind. When going with us, you know that our professional movers are here to provide you a moving service that goes above and beyond competition. Below are a few of the services we provide. One of Best professional moving companies in Glendora.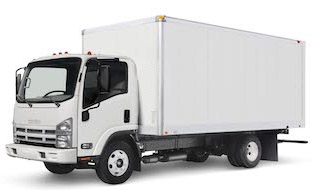 Make smarter move with Movers Best
Contact us to estimate your project
USDOT 2930691 | CA 501283 | MTR 0191561
Experienced and Friendly Movers
Free Protective Materials
Personal manager to coordinate your move perfectly
Give Us a Call
(855) 448-9844
We Will Call You within 5 min.
Or Get a Fast and Easy Quote
Services Offered by Our Company
Begin with a free quote, confirm the price with us, and don't worry about any hidden fees down the road

We work with you ahead of time to plan around any issues that may arise
We are willing to help find you more insurance options if you desire
We have professional and trained movers
We include free blankets, professional packing, disassembly and reassembly of furniture, packing material, and consultation
We are fully bonded, licensed, and insured.
Our trucks are fully equipped for short, far, residential, and commercial transportation
No matter your need (short or long distance, commercial or residential), we strive to be your #1 movers of choice in Glendora. Contact us today for more information.

Glendora is a pretty small (52,000 people) Californian city. We love to work with clients from this place, where the crime rate is so low, that the area is considered the safest in the region. Glendora movers come originally from this place or live there. The city is small, and guys are aware of specific features of the place life and its neighborhoods.
Professional
movers
know about the inhabitants of Hidden Springs, Silent ranch, Oak Tree Rancho, Easley Canyon Estates , Bluebird Hill, Morgan Ranch, Oakhart Estates and Gordon Highlands.
Although many clients, who order our services, are well-to-do people in Glendora, our company policy is transparent. We offer all of clients the same low prices for the services. We know, that many people in this region own their trucks and we suggest clients to pick the services packages they need most. You can hire two movers and one van or three movers and a van. In this case you will get everything, what you need to pack your things and load the vehicle fast. The team of will bring all the equipment with them, including dollies, tools, tape, shrink paper, boxes and blankets. However, in case you want to use your own truck, you can pay only for labor. It will be loading your truck and unloading.
Glendora is a nice place to live in and it is the area, where people smile a bit more often than in other places. When you open the door, you can see how true it is.
Exactly from the moment

movers

come into your house (which you are relocating from) and until the time when you close the door behind them into your new home, you

 

get the feeling these people do everything to make your move easy.

Do not worry if you were not in time to pack the stuff, which you need to relocate to another place.

Very quickly and professionally, movers 

do it for you.

You should not feel confused, that you cannot help the loaders.

It is the direct task of our guys: to load the

van

with heavy furniture and everything, which should be relocated.

Very heavy objects

are

disassembled, but the smaller units

are

placed into the

vehicle

as they are. If it is a wardrobe, which takes half of your sleeping room, guys will disassemble it.
Side tables, small dressers and kitchen tables can be loaded into the vehicles assembled be the movers. Inside the truck, your belongings will be fixed. Although Glendora is not a place with bad roads coming through the high mountains, shaking a van can damage your stuff. With the best care, taken by our staff about, your belongings remain safe inside even the fast driving truck.
Hiring our team is the best investment into your life on the new place. We are sure: the new page of your home history should start with the happy event.
Our guys 

do everything to turn your move into a small celebration.

Each one, hired to work in our team is an honest person.

No one of them uses drugs.

Our staff of Glendora movers lives in your region.

You can even know some of these strong guys personally.
The reason we hire only professionals – Glendora movers, who are interested in the company success and their own clean reputation is another reason to recommend you our company. Our licensed, insured, trusted company is opened with no days off. Glendora professional moving service.