Moreno Valley Moving Company
Ease your move with a licensed professionals
USDOT2930691 | CA501283 | MTR0191561
Quoted
Give us a call or send a message and get a final quote with no hidden fees in 10 minutes
Packed
Your goods are fully protected with wrapping and carefully loaded in a truck
Delivered
Items quickly delivered to your new home and placed exactly where you want them to
Are you interested in a Moving company in Moreno Valley service that is reliable, trustworthy, and safe? If so, then we are exactly what you are looking for. A family run business, we pride ourselves on superior service to our customers. The success of our company comes from the numerous positive reviews we receive. We understand that our reputation is only as ever good as the services we can provide for you. So, what services do we provide? Good question!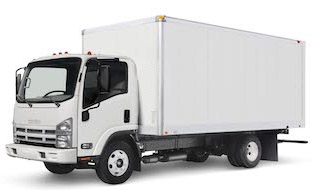 Make smarter move with Movers Best
Contact us to estimate your project
USDOT 2930691 | CA 501283 | MTR 0191561
Give Us a Call
(855) 448-9844
We Will Call You within 5 min.
Or Get a Fast and Easy Quote
Services Offered by Our Company
First and foremost, our services include transparency, meaning no hidden fees, payments, or expenses.

We are fully licensed, insured, and bonded

We have a professional teams

We offer both labor and movers as separate options depending on what you need

As our client, you will receive free moving blankets, professional packing, disassembly and reassembly of furniture, packing material, and consultation on all residential and commercial moves

We pride ourselves on a simple quote form
Here at, we understand that the last thing you want to worry about is the company moving your possessions. That is why we strive to provide a service above the competition. Please feel free to contact us if you have any questions regarding our service. We are One of Best professional moving companies in Moreno Valley.

Moreno Valley is an average-sized city (over 202,000 of people) located near the Box Spring Mountain. The place is known for the large Air base, where almost 10,000 of local people work. Demographically, the city is a versatile mixture of all races, colors of skin and ages. However, the average age of a "typical" Moreno Valley citizen is 28. He (or she) lives in a family with two or three more people. In 1/3 of cases, these people rent their house.
These specific features of the city and its population influence the number of moves, which take place in the area.
Our best Moreno Valley movers are always ready to come to help their clients any day. When we hire workers, we know, that many of them live in the city itself or in its area. They know their families well. These circumstances let our company be sure, that our guys know how to work in the place better, than any other hired professionals do.
Moreno Valley Moving Service
Hiring new workers, we are always interested in their personal characteristics and habits. No addict will even become one of the team – we take care about our reputation and about safety of clients and their cargo.
Our guys perfectly know the policy: we work fast, safe and create а friendly atmosphere, when work with clients.

All workers, hired by our company, meet all the criteria of professional movers.

They do not drink, do not use drugs, they are physically strong.

Working in Moreno Valley, our employees are aware, that they act in a seismically unstable area.
That is why our guys are always ready to some unforeseen situations. We always wait from our guys some creative approach even to such a hard physical work as loading a truck. We are professionals in disassembling furniture and fitting into small areas large objects.
On the day of your move, before our workers come to you, look around. Always have a list with the packed stuff with you. It will help you to find faster which box "hides" the certain stuff.
Check your list several times.

Look through the documents and important papers, which we will not take into the company truck.

You should have there your driving license, SNN, insurances, documents for real estate.

Some of our clients include in these packages their birth certificates and other important papers.

The other place all these important papers into the deposit box in bank.

Our Moreno Valley movers can ask you to check once again, if you did not forget the keys from your new house and have the keys of the place you are leaving.
If you have pets, check, that no one is left there. We recommend you to hire a person who will look after your pet on the day of your move. We also recommend you to give your dog or cat to professional pets' sitters. It will reduce the stress on the day of move and you will enjoy the event. Move with Moreno Valley professional moving service.