Rancho Cucamonga movers
Ease your move with licensed professionals
USDOT2930691 | CA501283 | MTR0191561
Quoted
Give us a call or send a message and get a final quote with no hidden fees in 10 minutes
Packed
Your goods are fully protected with wrapping and carefully loaded in a truck
Delivered
Items quickly delivered to your new home and placed exactly where you want them to
Do you need Moving company in Rancho Cucamonga? If you're planning a move to or from Rancho Cucamonga, California, you should know that choosing an experienced and knowledgeable company will be one of the keys to making your move a more pleasant and stress-free experience. The company is established here in beautiful Rancho Cucamonga and our team of PUC-licensed movers offer the highest standards of service to all of customers.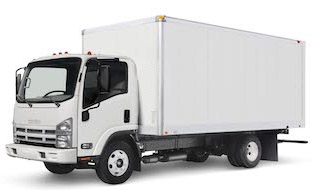 Make smarter move with Movers Best
Contact us to estimate your project
USDOT 2930691 | CA 501283 | MTR 0191561
Experienced and Friendly Movers
Free Protective Materials
Personal manager to coordinate your move perfectly
Give Us a Call
(855) 448-9844
We Will Call You within 5 min.
Or Get a Fast and Easy Quote
Why Choose Us?
Rancho Cucamonga movers are trained to provide exceptional packing, unpacking, assembly and disassembly services. They are polite and professional people who do all that they can to make moves easier for customers.
Choose us to get the high-quality Rancho Cucamonga professional moving service that you really deserve, including:
packing

unpacking

assembly

disassembly

custom quotes
We handle jobs of all sizes, including long-distance moves, so you'll find that we have the right infrastructure and equipment. We'll advise you on which vehicle(s) and how many movers will be appropriate for your move and then provide you with a fast, easy quote. If you approve the quote, we'll move forward and take care of the tough tasks of relocation for you.
We believe that every job is important, so we encourage you to place your trust in us today.

Rancho Cucamonga, CA Movers
Californian Rancho Cucamonga is known in the USA and overseas not only as a city with a huge centre of logistics. It is an attractive picturesque large city with about 168,000 of people living on 40 square miles. The area has a mild climate. It is located between the mountains and the ocean. Warm pacific waters from one side and high hills and mountains from the continental side do not cause severe winters in the region. That is why the population of the place is growing very fast.
Partly it happens naturally – due to the birth of new babies, but the city attracts new visitors, who take a decision to stay there for long.
We know that over 31% of houses in the city are rented. The popularity of the place means to our guys: they need to be ready to work, helping people to move any day of the year. It does not matter if a client can relocate to another house on Sunday or Saturday. The crew of professional personnel will be at your place exactly the time you will need it. Working with clients without days-off, all crews are professionals. It means that they do not use drugs; they are free from the other bad addictions, they have a very good physical education base and know how to move heavy things.
Rancho Cucamonga Moving Service
Besides these professional skills, each of guys is a nice person himself.
We are a reputed company: every person, coming to us to work, becomes a part of extended family.

Very often, movers gather after the work. When they have their days off, they discuss how the move was going.

If any accident or Force Majeure had its place, they talk about the accident.

It happens often, that exactly our guys offer the ways to work with clients more efficient.

We have a staff of bilingual workers. Sometimes elderly Spanish speaking people do not like speaking English, as they do not know the language well enough.

Then we help. Our company,

One of Best professional moving companies in

Rancho Cucamonga, tries to send Spanish-speaking movers to the families, which would prefer it.

It helps to spend the day of move in a more relaxed atmosphere and even with fun.

Our men are professional loaders, but they are all good tempo people with nice sense of humor.

In case, when some unexpected delays or problems in your move happen, they will always support the client morally.

We are neighbors of our clients.

We know much about the life of the city and its inhabitants. It also helps making your move more pleasant.
We never doubt in professional skills of our crews and their positive personal characteristics.
Each of the guys is ready to start to work with the client immediately after all the team comes to the house of the client.

In case you have packed all of your home stuff and your belongings beforehand, they will start to load the truck.

It will reduce the time of work and save your money.

In case, some circumstances did not let you to pack and wrap the things you want to move to another place, we will do it for you.

Crews always have enough packing material with them, boxes for furniture and blankets to wrap the things, which can be scratched or damaged, while the truck is on the way.

Movers work fast and professional.
They do care about things, although our company insures your cargo.