San Bernardino Movers
Ease your move with licensed professionals
USDOT2930691 | CA501283 | MTR0191561
Quoted
Give us a call or send a message and get a final quote with no hidden fees in 10 minutes
Packed
Your goods are fully protected with wrapping and carefully loaded in a truck
Delivered
Items quickly delivered to your new home and placed exactly where you want them to
Do you need to hire a Moving company in San Bernardino? If you're interested in relocation to or from San Bernardino, California, you should know that our company is the right choice. We are pleased to offer a full complement of relocation services for reasonable rates. We have a PUC license and we also have cutting-edge equipment. In addition, we offer free materials to clients.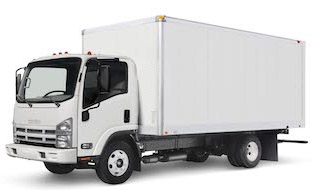 Make smarter move with Movers Best
Contact us to estimate your project
USDOT 2930691 | CA 501283 | MTR 0191561
Experienced and Friendly Movers
Free Protective Materials
Personal manager to coordinate your move perfectly
Give Us a Call
(855) 448-9844
We Will Call You within 5 min.
Or Get a Fast and Easy Quote
Every mover that we employ in San Bernardino is skilled at packing, unpacking, assembly, and disassembly. So, you'll find that hiring our team is the key to unlocking superior value for a truly fair price. We'll take good care of your property and possessions and our clean, well-groomed team members will treat you with respect. Our goal is to make your relocation experience pleasant and hassle-free! Choose us for:
residential services

commercial services

custom quotes which are fast and simple to get
Picking the right company is really important! When you make the right choice, you'll find that moving is a breeze. We know that we provide high-quality services and this is why we are the right San Bernardino movers. To get a fast, easy quote, please connect with us today. We look forward to discussing your needs with you.

San Bernardino, CA Movers
San Bernardino is the largest (by its square) district in the USA. Over 210,000 of people inhabit the area of 60 square miles. The diversity of nations, races, and people belonging to different cultures combine a special "mix" of a South American atmosphere. There you can meet a beggar near a shelter and a row of luxurious Bentleys and Rolls-Royces, parked close to the huge household. Meanwhile, dry statistics tell, that over 30% of San Bernardino people are middle class. About 50% rent apartments, less than 50% own households. The predominance of service and retail jobs fixed the average income of the family sometimes lover than $39,000 annually. To get a good job in this area is a lucky chance, and everyone knows about it. Therefore, our movers are proud so much with their work in the company, One of Best professional moving companies in San Bernardino.
When hiring movers, the management is sure: these people will work as hard as they only can.
The company works daily, without weekends, providing San Bernardino professional moving service. Any of the movers will agree if we ask to work next Sunday. Working in our company is a great benefit for employees, and we are proud to have so hard-working and devoted people in staff.
California is a state with the greatest diversity of nations living close together. Our crews are also multinational.
All of them speak English, some are fluent in Spanish, several movers understand Chinese and other Asian languages. It makes communication with our clients from San Bernardino easy.

Our guys are happy with their salaries. The average pay for an hour of their work is more than in other companies. It is higher than many vacancies can offer.

At the same time, such a payment for a client, who gets all the services of our company and devoted work of movers, is low.

Usually, a person, who never deals with moves and equipment, can spend several days to pack the things, disassemble his home furniture, drag the stuff to the truck and place it inside the vehicle.

Trust these things to our crew – in a very short time, we will do all these things, mentioned above.

As each one in the company takes care of his job and reputation, he does what he should do perfectly.

Movers are always happy to see their old customers again.

If you use the service of our company in San Bernardino, you can be 100% sure: you will get your cargo safe, very fast and with no problems on the way.
Signing the contract with our company in San Bernardino, you pay for all the services, which are included in the package. To remind you, what they are, reread the contract.
You should not overpay for any extra work of movers from San Bernardino.

When you hire men and a truck (or trucks), you should be explained, that the minimum time which people work with you is 3 hours.

As you pay for each hour, the packed in advance stuff loading into the vehicle will go faster.

It does not mean you have to do the package only yourself.

Hired movers do it professionally, and no extra payment is taken for the wrapping material.

If you order only the labor of (as you have your own truck), then the package material and dollies for cargo are not included in the labor services.
We are sure in the professional qualities of the movers in San Bernardino, in their reliability, responsibility, honesty, and resourcefulness.