Simi Valley Moving Company
Ease your move with licensed professionals
USDOT2930691 | CA501283 | MTR0191561
Quoted
Give us a call or send a message and get a final quote with no hidden fees in 10 minutes
Packed
Your goods are fully protected with wrapping and carefully loaded in a truck
Delivered
Items quickly delivered to your new home and placed exactly where you want them to
We offer to residents of Simi Valley professional moving service. If you're planning a move to or from the beautiful Simi Valley, you may be looking for exceptional services which aren't overpriced. Luckily, you've come to the right place, as our PUC-licensed company provides the very best in professional packing and relocation services for reasonable rates.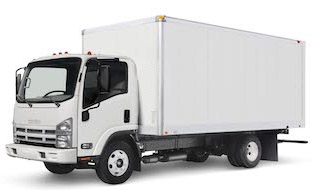 Make smarter move with Movers Best
Contact us to estimate your project
USDOT 2930691 | CA 501283 | MTR 1561
Give Us a Call
(855) 448-9844
We Will Call You within 5 min.
Or Get a Fast and Easy Quote
We Are a Reputable and Respected Company
and we're established in Simi Valley, California. We offer all of the relocation services that most people need, including long-distance moving services and shorter-distance services. The team of experienced Simi Valley movers will provide a high standard of customer service and they have the training and skills to properly care for your possessions as they are packed up and transported from your current home or business to your new one. When you choose us, you'll access caring service, including:
a custom quote

residential relocation services

commercial relocation services

packing/unpacking

assembly/disassembly
You deserve the best service for a fair price. When you select our company, One of Best professional moving companies in Simi Valley, you'll access reasonable rates and our team will work hard to ensure that your move is stress-free. Now that you know more about our company, why not connect with us today? You'll be so glad that you did.

Simi Valley is a very old city, scattered on over 42 square miles among the hills of California. It is one of the most conservative cities in the USA (the city population supports conservative party). The average income of its citizens is almost $18,000 higher than median Californian income, and $25,000 higher than the average American gets annually! With almost $88,000 per year, the average family of Simi Valley consists of well to do 3-4 people.
Simi Valley belongs to five "happiest" cities in the USA, where people are absolutely satisfied with economy, life in the area, their job, education and income.
Over 125, 000 of people who call themselves citizens of Simi Valley, are mostly white (76%) Caucasian-Americans. Only 24% of the city inhabitants rent homes, whereas the rest of them own real estate. Naturally, all these facts attract new people to come to Simi Valley and start life there. Sometimes those, who began their life from zero, find inspiration in life history of Ronald Reagan, who also had almost nothing in the beginning of his life way and ended it as a great political figure. The Reagan Library, located in the city, is the last resting place of the 18th president of the USA.
Simi Valley Moving Service
The movers are happy to work with clients and we always support those, who come to the city to stay there forever.
Sometimes exactly our guys become those people, who tell new city residents about the life in the area, job possibilities, salaries and whatnot.

Some of our workers were recently these guys, who did not know what to start with, coming to the new land.

Those, who are proud to work in the company know, that we have a transparent policy.

Our personnel get salary for an hour for their work.

Meanwhile, guys, working in the company, which name tells we are the best

Moving company in Simi Valley

, will never let themselves to relax.

When a crew comes to you, each one in it starts working hard, doing everything possible to make this day a bit more happier for you.
All of our guys are people, who are free from addictions (drugs, drinking, gambling). They are physically and mentally active persons. Most of them live in Simi Valley city or its area; the majority of them have families.
When you entrust your belongings to us, you can be sure: we will do everything possible to move your cargo to the place, which you call your new home soon.

Professional movers know that leaving the old house, people sometimes do not care about the look of it anymore.

Our men

are disciplined workers. They never leave the tracks of their work behind them: when they pack your belongings, they get rid of the extra, unused package material.

They never leave trash after their work.

All crews, who work with your belongings, know how important for its owner can be even a simplest smallest bauble.

They will never damage your stuff or lose anything.

Certainly, sometimes-unpredicted situations happen. Our company insures your cargo, and all movers Simi Valley know about it.

However, even under difficult weather conditions or in Force Majeure, we remain professionals.

Our guys never panic, do everything possible to provide you and your cargo safety, support you.
Besides their direct professional duties such as packing your stuff and loading the truck when you leave your old house and unpacking the vehicle and arranging the furniture (assembled before) in the new house, we always support our clients morally.