West Covina Movers
Ease your move with licensed professionals
USDOT2930691 | CA501283 | MTR0191561
Quoted
Give us a call or send a message and get a final quote with no hidden fees in 10 minutes
Packed
Your goods are fully protected with wrapping and carefully loaded in a truck
Delivered
Items quickly delivered to your new home and placed exactly where you want them to be
West Covina Moving Company
Not every company is the same. Moving can be an exhausting and stressful process. Along with having to uproot your life and start fresh in a new place, there is also having to move all of your possessions along with you. While we here at West Covina movers can't help with all aspects of the process, we can do an outstanding job with what our guys specialize in relocating your goods. Below is a list of services we can provide.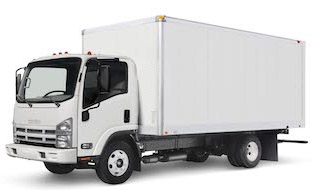 Make smarter move with Movers Best
Contact us to estimate your project
USDOT 2930691 | CA 501283 | MTR 0191561
Experienced and Friendly Movers
Free Protective Materials
Personal manager to coordinate your move perfectly
Give Us a Call
(855) 448-9844
We Will Call You within 5 min.
Or Get a Fast and Easy Quote
Fully Equipped Truck: Whether you are relocating residential, commercial, locally, or far away, we have fully equipped trucks and we provide free moving blankets, professional packing, disassembly/reassembly of furniture, packing material, and consultation

No Hidden Charge: we do not have any hidden fees, payments, or expenses. Simply fill out a quote, confirm a price with us, and you are set

Professional crews: Movers are professionals who haul up your possessions with care. Our company is fully licensed, insured, and bonded.

We are willing to help find you more insurance options as well
Relocation is never easy. Make it easier for you, your family by going with a service you can trust every step of the way.

Californian city West Covina is a home for more than 107,000 people living there permanently and a place, often visited by Americans and guests from overseas. The city has a range of luxurious restaurants, large expensive malls, fashionable stores, shopping center Plaza West Covina attracts with its popular stores.
The city medical center is well known in the country and abroad.
Almost two thousand of West Covina citizens work in Citrus Medical Center, one and half thousand are employees from a city school district. The majority of people living in the area of educated persons. There are many Asians (25%), Latino people living there. The "average" family of this city has 3-4 members. 33% of these families rent their houses. This family average income is $67,700. Coming to the city for studying at university or high schools, many young people take a decision to stay there forever. One-third of West Covina citizens are 20-30 years old.
West Covina Moving Service
Our company is One of the Best professional moving companies in West Covina, which is ready to help everybody, who wants move into the city or move to another house, changing their workplace or education place.
Movers are healthy young people, living in this area, knowing all the city-specific features.

We are sure in the professionalism of our movers and know that they are always ready to help you.

We recommend you to relocate exactly with our guys, as these guys are a jack-of-all-trades.

Most of them work hard to help their families or pay for their further education.

No one mover has any bad addiction. Our workers are interested in sports and in a healthy lifestyle.

Working very hard physically, they also take responsibility for their clients' cargo and belongings every day.

There are teams, who work during weekends. These guys are paid a bit more for the hour of their work.
The work of professional personnel is well paid, they provide West Covina professional moving service, and they get payment from the company.
You pay for the work of our company after your move is finished.

When you hire us, you plan how many movers and trucks should come to your place for moving your stuff to another home.

We recommend customers, who rent apartments and use furniture of other homeowners, choose the simplest option, when 2 men come to you and load one truck.

Large households might require two trucks and more guys.

In case it is a commercial move, the number of crews depends on the amount of your cargo and office equipment.

Movers you hire know how to load expensive equipment and valuable stuff. They know, that your cargo is insured, but deal with it with double care.
Hiring our Moving company in West Covina to help you with the relocation of your household, you get professional help, personal support, and guaranteed safety.