Riverside Moving Company
Ease your move with licensed professionals
USDOT2930691 | CA501283 | MTR0191561
Quoted
Give us a call or send a message and get a final quote with no hidden fees in 10 minutes
Packed
Your goods are fully protected with wrapping and carefully loaded in a truck
Delivered
Items quickly delivered to your new home and placed exactly where you want them to
Do you need movers? If you're interested in moving to Riverside, California or you're thinking about relocating away from the area, you may be checking out Riverside movers online, with a mind to finding the highest standards of service for the best prices. We're glad you've arrived at our website today, as we are a company that charge reasonable rates and have a strong and positive business reputation.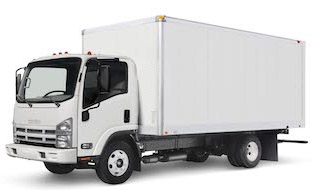 Make smarter move with Movers Best
Contact us to estimate your project
USDOT 2930691 | CA 501283 | MTR 0191561
Give Us a Call
(855) 448-9844
We Will Call You within 5 min.
Or Get a Fast and Easy Quote
We are Proud to Offer a Full Complement of Moving Services
We're an established Moving company in Riverside, which means that we have a proven track record. Our guys are polite, well-groomed and committed to delivering high-quality service. When you choose us, you'll access:
a custom quote

commercial or residential relocation services

packing/unpacking

assembly/disassembly

PUC-licensed services
We cover all of the bases in order to give clients the high level of customer service that they want and deserve. Since we provide fast, easy quotes to clients, we take the guesswork out of hiring a relocating company. Simply review our quote and then make a decision about whether or not to hire us. If you do decide to hire us, you'll find that we don't disappoint. We've built a loyal following because we really care about customers and their property and possessions. Choose us, One of Best professional moving companies in Riverside.

Riverside is a large Californian city, where over 322,000 people own or rent their houses on 98 square miles area. Riverside mountains surround the city from all sides, affecting the climate – damp in winter and dry in summer. The place meets annually curious people watching the famous Festival of Lights. The city gathers celebrities, musicians and media people, who visit the event each October. In April Riverside welcomes guests of International Film Festival, and in March famous fantastically beautiful Air show demonstrates the power of American aviation and skills of pilots.
Californian university, located in the city regularly becomes its Alma Mater for new students from the USA and overseas.
Great amount of schools, nation wide popular events, its pleasant climate and simply the attractive look of the city is the reason of its growing amount of residents and diversity of nations living here. Half of people in Riverside are Hispanic, and the second (after English) spoken language is Spanish. More than 40% of people rent apartments or houses and change often their homes. Therefore, we are always ready to help our new client in changing place where he lives alone or with a family. The "average" family in the city has three members, so the households (in majority) are small or middle sized.
Since the city is so popular and full of entertaining events, most of people living there call themselves happy.
Our guys are also the citizens of this place.

Sometimes our guys know clients personally and sympathize them.

People, living in this city or in this area, becoming clients of our company are pleased to recognize in our guys their neighbors and friends.

Although Riverside is a large city, like all South Californian places, it is compact.

Professional crews, helping people to change their homes, packing things and loading the trucks often move families to the nearest street or the district, which is less than 10 minutes drive from the "ex" house of a client.

It means such a move does not take much time.

If a client is going to move from a rented studio and does not have much cargo, the completely relocating "procedure" is very short.

Starting from the moment our team of professionals come to his house, which he is leaving and finishing the time, when guys wish him good luck in his new home, it might take only a few hours.

However, the minimal time which our client pays for, when we work for him is three hours.
If a household is very large, the move time might take the whole day.
You can order three or four guys and two trucks, when your house has three, four or more bedrooms and you own garage and have storages.

We recommend you to start packing your minor things in advance.

Pack your tiny things into plastic transparent boxes and storages. It lets you see what's inside.

When you do not have clear boxes, label the packages, writing with a marker, what is packed inside.

However, you should not be confused when your things are not packed, and the truck with a team has come to you already.

Our men are fast: they work professionally and as one team.

The crew of

Riverside movers

will quickly and safe pack your belongings into the company package material, hide furniture into special boxes, wrap the couches and wardrobes with double blankets.
You get Riverside professional moving service, and your cargo will be insured, but our team will do everything possible not to leave even a minor scratch on your things. Coming to our company you can be sure: your move will be fast, pleasant, with no excesses and unwanted surprises.