Orange County Business Mover
Ease your move with licensed professionals
USDOT2930691 | CA501283 | MTR0191561
Quoted
Give us a call or send a message and get a final quote with no hidden fees in 10 minutes
Packed
Your goods are fully protected with wrapping and carefully loaded in a truck
Delivered
Items quickly delivered to your new home and placed exactly where you want them to
Finding the best Orange County business mover service is a lot more challenging than most people make it out to be.
Sure, you can jump on craigslist and find literally dozens of movers – "movers" – that will promise to help you completely move your office from one location to the next, but unless you're willing to take on a mountain of risk – or pay for amateurs to handle some pretty delicate moving for you – you know you need to sign up with only the best business movers around.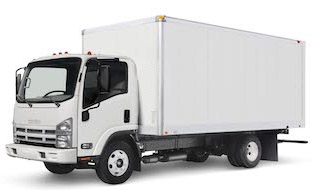 Make smarter move with Movers Best
Contact us to estimate your project
USDOT 2930691 | CA 501283 | MTR 0191561
Experienced and Friendly Movers
Free Protective Materials
Personal manager to coordinate your move perfectly
Give Us a Call
(855) 448-9844
We Will Call You within 5 min.
Or Get a Fast and Easy Quote
We're talking about the kinds of professional Orange County business mover services we are able to provide.

With a sterling silver reputation in the industry and plenty of top-tier experts working for us that have at least five years of experience moving businesses throughout the Orange County region, you won't ever have to worry about your business mover dropping the ball, damaging your possessions, or setting back your business.
We'll take care of you from start to finish, providing complete turnkey business movers services that will have you up and running at your new location without any delay whatsoever
We Will Call You Within 5 Minutes.
Orange County Business Moving Companies
When choosing Orange County business moving companies there are a number of different things you have to look at, but the most important detail to really focus on is the reputation that these moving companies enjoy in the moving business.

You need to work with legitimate professionals (and only legitimate professionals) that are going to be able to help you go about moving your business from one location to the next without any delay whatsoever.

Professional business moving companies – like our own – should have a successful track record and a sterling silver reputation from their clients that gives you the confidence you need to know that you're making the right decision.
Look for online reviews about business moving companies, focus on Orange County business mover services that provide you with real testimonials and case studies, and only choose to work with the very best of the best in the local area.
Orange County Business Moving Company
Your Orange County business mover project is going to go a lot faster – and a lot easier – if you first outline absolutely EVERYTHING that has to be moved, create a real plan of action to successfully pull off the move without a lot of moving parts, and have someone on-site to instruct professional business moving company experts of where and how to set things up at your new location.
By getting this all out of the way you are going to be able to really streamline the process in a way that is going to eat eliminate all of the headache and hassle that other business mover experiences may have involved.
Sure, it's going to take a little bit of extra upfront effort on your behalf, but at the end of the day you're going to be able to guarantee that your new location is set up exactly as you wish without any hiccups along the way – just make sure you work with only the best Orange County business moving company around to help you with the heavy lifting!
Our trusted House moving services are second-to-none, and we have agents standing by to help you start planning right away. Don't break your back trying to do it all alone; let Movers Best be your best friend.