Orange County Corporate Moving Companies
Ease your move with licensed professionals
USDOT2930691 | CA501283 | MTR0191561
Quoted
Give us a call or send a message and get a final quote with no hidden fees in 10 minutes
Packed
Your goods are fully protected with wrapping and carefully loaded in a truck
Delivered
Items quickly delivered to your new home and placed exactly where you want them to
If you want affordable and high-quality corporate moving service, you'll find them at Movers Best. We're a full-service moving company and we provide all of the services that people in many parts of the State of California.
When you choose our company today, you'll find that we provide respectful and caring service, for reasonable rates. The key to making any corporate relocation simple and stress-free is contacting us today. We service representatives are standing by in order to offer advice and book your corporate move. All corporate moving companies are not same.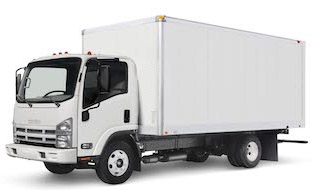 Make smarter move with Movers Best
Contact us to estimate your project
USDOT 2930691 | CA 501283 | MTR 0191561
Experienced and Friendly Movers
Free Protective Materials
Personal manager to coordinate your move perfectly
Give Us a Call
(855) 448-9844
We Will Call You within 5 min.
Or Get a Fast and Easy Quote
Orange County Corporate Moving Service
To give you choices, we offer different levels of corporate moving service support.

For example, we provide minimal support to those who want to do the packing on their own.

If you decide that this level of support is right for you, we'll give you free packing materials which make it much easier to get prepared.

If you want more support, we'll come to you and pack things up for you.

Our technicians are very skilled at packing and unpacking, as well as assembly and disassembly.

For this reason, they are able to ensure that possessions are safe and secure during moves, from files to office equipment and beyond.
As well, you should know that our corporate moving company is bonded and that we offer our clients access to a variety of insurance policies for moves. You may choose the level of coverage which is best for your needs. Some people go for basic coverage, while others want more. At Mover's Best, it's always up to  you!
We Will Call You Within 5 Minutes.
Getting in touch with us is so easy.
Just contact our team, let us know what you need and when you want to move, and we'll handle everything for you.

As well, we will be happy to provide you with a realistic quotation for services.

If you approve our quote, you may rest assured that we will not add unnecessary charges after the fact.

Our services are definitely cost-effective.

Outsourcing to us will ensure that you experience less stress during the move and that everything is organized and streamlined.

You'll be ready to get back to business sooner, because we'll be doing the hard work for you.
Corporate Moving Company Orange County
Now that you know more about our company, we encourage you to reach out to us today.

We are definitely a great source of advice and moving services.

When you choose us, you'll find that our clean, well-groomed staff members are happy to help you with everything.

We believe in delivering VIP service and this means treating every customer with respect.
As well, we have a large fleet of moving vans and trucks and our vehicles are very safe and well-maintained. Our staff members have clean driving records and they also have years of experience moving possessions safely.
Once you get your move organized through our company, you'll be able to focus on other aspects of your relocation. The key to enjoying a move which is more pleasant and less stressful is getting in touch today. We know that you'll appreciate our capable and caring service. We've built a loyal customer base in California and we're able to handle moves of all sizes, from small hops to cross-country journeys. Since we have a large infrastructure, we are are able to deliver exceptional service to everyone.
We're so glad that you dropped by. We hope that you'll place your trust in us today. When you select our corporate relocation services, you'll be doing something smart for your company. You'll get professional services without any downside and you'll never be overcharged. As well, you'll find that we provide warm and friendly service.