Our Rates
Ease your move with licensed professionals
USDOT2930691 | CA501283 | MTR0191561
Quoted
Give us a call or send a message and get a final quote with no hidden fees in 10 minutes
Packed
Your goods are fully protected with wrapping and carefully loaded in a truck
Delivered
Items quickly delivered to your new home and placed exactly where you want them to
Here at movers.best we understand that what it all comes down to is pricing. That is why we strive to provide for you the best quotes that represent everything you will be paying over the course of hiring our services.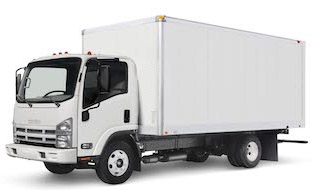 Make smarter move with Movers Best
Contact us to estimate your project
USDOT 2930691 | CA 501283 | MTR 0191561
Experienced and Friendly Movers
Free Protective Materials
Personal manager to coordinate your move perfectly
Give Us a Call
(855) 448-9844
We Will Call You within 5 min.
Or Get a Fast and Easy Quote
Hiring movers.best Moving Company
Below is a quick list of what you need to know:
We offer full moving services as well as hired labor depending on your needs
We have one price range for Monday – Thursday, and another for Friday – Sunday
Our most popular full moving packages include either the 2/3 men with a 24 ft. truck, or 4 men with 1 or 2 24ft trucks depending on your need
Our labor cost includes just the labor of our professional movers and not the cost of the moving truck
If you are interested in a free, quick quote, then please fill out the corresponding form below. Understand that this is a no hassle quote designed to give you an idea of what our services are. Additional information on what else is included with each service can be found below as well. If you have any questions regarding the moving prices we list or you have a special need not listed below, then please feel free to contact us and we will get back to you as soon as we can.
All prices are subject to change.
The best-trusted moving company, working in Orange County area – the movers.best Movers company – is popular not only with its perfect quality services and the staff of experienced and friendly movers. We offer our clients the best moving prices in the region and in California. Our moving prices policy is transparent. It means each one can open our site and be acquainted with the rates we offer to any move. As we deal with residential and commercial moves mostly, we rate the work of the movers and the truck rent hourly. The movers.best Movers works 365 days a year, and we do not have any days off. Certainly, we do rate the work of movers who help our clients to move on Saturdays and Sundays higher. If you compare moving prices on Mondays – Fridays and moving prices of Saturdays – Sundays, you will see that the days off work, naturally, is rated higher. However, we are sure: the moving prices we offer to our clients are so low, that even the smallest rising of price – up to 26% will not be sufficient. Please, look through the services and prices we offer. First, consider the fact, that we suggest the services of our movers and hiring a truck or simply labor services. Many of our customers own trucks and vans, so that they can hire only movers. In this case, our moving prices are very small. Labor service, which our clients pick, is hiring two movers with no truck. The moving prices per one hour in this case is up from $139. Please, pay attention: the minimum time you can hire our professional movers, is 3 hours. Thus, the calculation here is very simple: the minimum you pay for the company (movers only) is $417. Filling in the moving quote online or coming to our office to do it with the help of our representative, you will get the idea, which service you do really need, clearly. In case you move on a working day from a studio to another studio and have your own transport, you should not worry. The above-mentioned calculations are exactly your case. It means, on the day of appointment, two movers-professionals will come to your home and do everything, what they are supposed to do. They will pack your belongings and wrap the furniture, disassemble the required units and load your own truck. Coming to the new home, they will unload your truck or van and arrange the stuff in the rooms, as you want it. Assembling the units, which were disassembled, is also their work.
We do recommend you to fill in the moving quote online beforehand. It will help you to understand how much work is required. You will learn the approximate moving prices for your move as well. Let us take the move, when you relocate to a new big house in another city of the Orange County. Let us say, you want to move on Sunday (or Saturday) and you move from a 5-bedroom house to the same one, or a 4-bedroom house. Certainly, in this case the moving prices will grow sufficiently. You should realize that you might need three or four men in two trucks. One van will not physically fit in your all belongings. If you learn the volume of work and services we offer for this money, you will agree: these moving prices are very low. So that, $199 per hour is paid for 4 people, working for you. They will load 2 trucks with your things, wrapped professionally beforehand. They will use eight wardrobe boxes: no one thing will be damaged. All disassembled furniture units will be wrapped into the thick blankets, and fixed in trucks with tape. Using professional tools and equipment also comes into these services.