Orange County Full Service Movers
Ease your move with a licensed professionals
USDOT2930691 | CA501283 | MTR0191561
Quoted
Give us a call or send a message and get a final quote with no hidden fees in 10 minutes
Packed
Your goods are fully protected with wrapping and carefully loaded in a truck
Delivered
Items quickly delivered to your new home and placed exactly where you want them to
There is a world of difference between legitimate Orange County full service movers and the kind of "full service movers" you find on a website like Craigslist. Legitimate full service moving company professionals are fully licensed and insured, bonded by the state, and have a picture-perfect reputation in the industry. Craigslist "full service movers" are usually a couple of weightlifting amateurs with a pickup truck!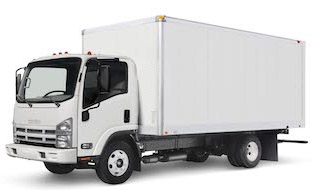 Make smarter move with Movers Best
Contact us to estimate your project
USDOT 2930691 | CA 501283 | MTR 1561
Give Us a Call
(855) 448-9844
We Will Call You within 5 min.
Or Get a Fast and Easy Quote
Orange County Full Service Moving Company
If you are hoping to hire only the best Orange County full service moving company to assist you with your move – clear across town or clear across the country, it makes no difference – you have to make sure that you are ALWAYS working with a legitimate full service moving company and not some fly-by-night operation.
(Almost) Everything you need to know about legitimate Orange County full service movers
We Will Call You Within 5 Minutes.
Orange County Full Service Moving Services
Armed with all of the inside information we highlight for you below you're going to be able to find only the very best real deal Orange County full service moving services while at the same time avoid all of those fly-by-night operations that promise full service moving services but aren't ever able to deliver.
Let's dive right in! Are they a licensed organization? Licensed Orange County full service movers are not only going to be the better bet to do business with because you can trust their experience, training, and equipment, but also because you'll be able to know the under shadow of a doubt that they aren't going to take your deposit and run without ever providing you any moving services to begin with.
You'd be shocked – and appalled – by the amount of Craigslist movers out there that are only looking to separate hard-working people with their cold hard cash, looking to scam them out of a few hundred dollars without providing them at any recourse along the way.
Choose licensed Orange County movers and you will never have to worry about that kind of nightmare happening to you. Do they have a successful track record for completing moves without any hiccups? It's also important that you find the best Orange County full service movers to assist you with the kind of heavy lifting that you just aren't interested in, but you need to find professionals that aren't going to drop the ball or break any of your delicate possessions along the way. There is a giant discrepancy between the best moving companies in the area and those that are looking at this as nothing more than an easy way to make a living. You only want to work with those that are going to be able to trust with all of your worldly possessions, the kinds of experts that you never have to worry about letting you down. Because freak accidents can occur even after you have chosen only the best legitimate moving company in the area it's a good idea to be sure that you are working with full service movers that have full insurance.
Get proof of insurance up front before you sign on the dotted line – and certainly before you hand over any cash – and you will be able to rest easy at night knowing that if something unforeseen or catastrophic should happen you will be compensated.