Orange County Furniture Movers
Ease your move with licensed professionals
USDOT2930691 | CA501283 | MTR0191561
Quoted
Give us a call or send a message and get a final quote with no hidden fees in 10 minutes
Packed
Your goods are fully protected with wrapping and carefully loaded in a truck
Delivered
Items quickly delivered to your new home and placed exactly where you want them to
At Mover's Best, we're proud to be a part of the Orange County business community. We've been helping people move in and out of this beautiful California county for years and customers really value our expert moving services.
Today, we'd like to share information about our services. We believe in what we do and we hope that this guide helps you to decide whether or not we are the right moving company for you.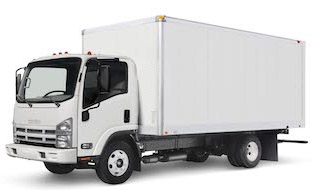 Make smarter move with Movers Best
Contact us to estimate your project
USDOT 2930691 | CA 501283 | MTR 1561
Experienced and Friendly Movers
Free Protective Materials
Personal manager to coordinate your move perfectly
Give Us a Call
(855) 448-9844
We Will Call You within 5 min.
Or Get a Fast and Easy Quote
Orange County Furniture Movers
We are a full-service moving firm, so we provide everything that customers need starting from quotes analysis and ending with reloading of final package at the new place.

Whether you want a furniture moving enterprise or need many different types of belongings moved from Point A to Point B, you'll find that we are able to offer professional and prompt service at moderate cost.

We'll give you as much or as little moving support as you need.
Our technicians are expert movers and they are also skilled at packing, unpacking, assembly and disassembly. If you want Orange County movers who are versatile enough to help you move almost anything, then you've come to the right place. In addition, we are bonded and insured, so you'll be safe choosing our experienced and established company.
Don't settle for a fly-by-night firm. Instead, choose us and gain access to years of experience and expertise. We know how to move items safely, in a timely manner, without cutting corners. We bring a strong work ethic to the table for clients. This is why we believe that we're a great choice and the right choice for movers.
We Will Call You Within 5 Minutes.
Special Orange County Furniture Moving Company
Any good furniture moving company will provide the right options to customers.

When you choose us among other companies, you'll be able to select the right option for you.

For example, you'll have the power to access the level of displacement insurance which is perfect for your needs.

As well, you'll have the option of getting minimal or maximum repositioning support per moderate costs.
For example, if you want to pack up your own belongings, we'll provide you with free replacement materials. If you prefer to have our Orange County furniture repositioning company do the hard work, we'll be happy to take care of it for you.
Investigate Orange County Furniture Moving Services
Our Orange County furniture shifting services are so reliable. You'll find that we provide the very best in customer service. Our technicians are prompt and professional and they will treat your possessions with the utmost respect. We've build our solid business reputation on hard work, professionalism and positive attitudes. For this reason, you'll find that hiring our firm in Orange County is a pleasant experience.
Please Contact Us Today and place quotes on our website.
Now is the right time to access the furniture repositioning services that you need. Once you've connected with us, you'll be ready to enjoy exceptional service at moderate cost. We believe in what we do and we want to show you just how stress-free transferring can be. At Mover's Best, your happiness as a client is our number one priority.
The best way to get things organized for an upcoming move is to contact our firm today. We have a fleet of vehicles which are immaculate and expertly-maintained. We'll match you with the right van or truck and then provide you with the moving services that you need. It's all about ensuring that your needs are met. In fact, our goal is to exceed your expectations after quotes placement.
Thanks for dropping by today. We hope that reading about our services has been informative. If you have questions, we will be more than happy to answer them. With this in mind, please email or call today.