Orange County Local Movers
Ease your move with licensed professionals
USDOT2930691 | CA501283 | MTR0191561
Quoted
Give us a call or send a message and get a final quote with no hidden fees in 10 minutes
Packed
Your goods are fully protected with wrapping and carefully loaded in a truck
Delivered
Items quickly delivered to your new home and placed exactly where you want them to
Planning to change your home soon? The fastest, safest, easiest variant to do it without any fuss is to use services of your local movers. The staff of our local moving company is physically strong men with a large experience in moving. We are a trusted reputed company: our local movers are professionals with years of experience.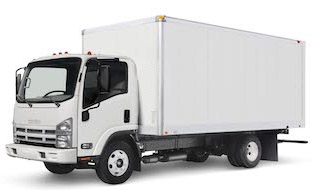 Make smarter move with Movers Best
Contact us to estimate your project
USDOT 2930691 | CA 501283 | MTR 1561
Experienced and Friendly Movers
Free Protective Materials
Personal manager to coordinate your move perfectly
Give Us a Call
(855) 448-9844
We Will Call You within 5 min.
Or Get a Fast and Easy Quote
Orange County Local Moving Company
Working every day (on weekends as well), we have several mobile teams of professional local movers in Orange County. We know well how hard their work is, and not only physically. Each of them is personally responsible for your belongings, and he should remember about it constantly. The stressful work of our crews is your relaxation during the move day. Our firm will make you changing your opinion towards the repositioning process. We will help you to feel, that a move can be an exciting, happy event, filled only with positive emotions. We organize our work the way, you should enjoy only the feeling of coming soon to a new home and starting there the better life. Our guys know, how to support a client, they are good communicators. Certainly, movers work is very hard, but never show how heavy they job is. They are happy with it.
Our firm respects the time of our clients. We know (probably better, than many of people saying this phrase), that time is money: movers are paid hourly. Our reputation is the privilege: local shifting company in Orange County, with the movers working as intensive as they can hope, you will see their professionalism. Each of us is interested in the popularity of our company. The more people learn about us, the more positive responses we get, the more volume of job we have. Consequently, the income grows. We also care of supporting the moderate prices for our repositioning services.
We Will Call You Within 5 Minutes.
Orange County Local Moving Services at Best Rates
You can be acquainted with your crew before the day of your move. When you come to our office to fill in the papers, present your quotes and to sign the contract with our firm, you will meet some of movers there. It might happen that you will meet a team of men, who will help you further to relocate near me.

Using the local moving services of our enterprise in Orange County, and getting the team of trained guys to help you to change the place of your living (or the office relocation), you may be sure: the day of the move will be no-fuss time. Exactly on the appointed time, the crew on a truck (or trucks) will come to your home and start loading the truck with your belongings. In case some of the things are not packed, our guys will pack them: we provide you with all packing materials and wrapping paper. The furniture, which is too bulky, will be disassembled. The guys will wrap the furniture units with the special blankets: we will never scratch or damage your belongings.

Our guys will take all the stress of the situation if any Force Majeure happens. Although each of them knows: your cargo and your belongings are insured, they will do everything possible not to let even the minimal damage or loss of your stuff. Applying to our company for moving services in Orange County, you do the choice, you will be happy with.