Orange County Professional Packers
Ease your move with a licensed professionals
USDOT2930691 | CA501283 | MTR0191561
Quoted
Give us a call or send a message and get a final quote with no hidden fees in 10 minutes
Packed
Your goods are fully protected with wrapping and carefully loaded in a truck
Delivered
Items quickly delivered to your new home and placed exactly where you want them to
Moving is a daunting task, when feeling overwhelmed you may consider the assistance of professional packers. While doing an online search for these services you will find an extensive list of moving companies in Orange County. Choosing which company is right for your specific needs can be an overwhelming feat itself. Well, look no further! We take all the hassle and headache out of moving.
The skilled team at movers.best will handle your packing services with the utmost care and professionalism. Our moving packers are highly trained, courteous individuals that are here to make your life easier. We are capable of handling both residential and commercial moving needs. No job is too big or too small!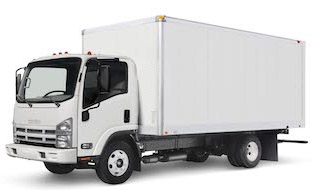 Make smarter move with Movers Best
Contact us to estimate your project
USDOT 2930691 | CA 501283 | MTR 1561
Give Us a Call
(855) 448-9844
We Will Call You within 5 min.
Or Get a Fast and Easy Quote
Orange County Packing Companies
Whenever the need arises for a residential or business to move, careful planning must go into this major task. We are here to make the transition as seamless as possible. Movers.best is one of Orange County's main go-to packing companies for residential and commercial moving. Our company offers:
Professional in-house consultant that is there to help you each step of the way. This person is an integral part of the team. The consultant will help you come up with a schedule and course of action that best fits your needs. Once the move is complete, the consultant will be there to help you, your associates and your customers adjust to the move.
Experienced packing team that will work with you or your employees to ensure everything is properly packed and transferred to the new location. Employees are highly skilled when it comes to disconnecting and reconnecting computer equipment and other electronic devices.
Proper disposal of all unwanted furnishings and equipment that you will not be moving to the new location (additional fees may apply).
We are one of the top-rated Orange County packing companies and for good reason!
Orange County Packers for Moving
Businesses are not our only clients, we also specialize in residential moving and house packing services. We offer professional packing by our trained team that consists of friendly, helpful individuals that are ready to assist you any way they can. Depending on your needs, the professional packers can prepare and organize your entire house for a move or just a few pieces of furniture. As mentioned before, there is no job too big or too small, we can handle it all!
We Will Call You Within 5 Minutes.
During the moving process, we will do everything we can to ensure this is a stress-free transition. Residential customers can count on:
Move coordination and planning that will assist you from the start of your move until you are settled into your new location.
Professional moving packers that have the experience and know how to get the job done with ease. Staff will work alongside you to get your belongings properly packaged and ready for transport. Upon arrival at the new destination, the same staff members who helped you pack your items will also be there with you to unpack and get things situated.
Staff that is thoroughly trained in disconnecting and then reconnecting all your computer devices, home electronics and appliances.
Disassembly of large furniture pieces then reassembly and set-up at the new location.
We Suggest
We suggest hiring personal interior designer that is available to provide an insight on organization and the décor of your new place. The designer will be there to offer suggestions on how to utilize your space and any other tips you may need when setting up your home.

Orange County Moving Service Here for You
Let the warm, friendly staff at movers.best help you with all of your commercial or residential moving needs.
We will be by your side from beginning till end. Our company has been a staple of the moving industry in Orange County for many years. The dedication to the client's satisfaction is the secret to our longevity.
Regardless, if you are moving across town or to a whole new city, we have you covered. We have crews that cover the surrounding communities; contact us to see if there is a truck available in your area.
We offer competitive rates on a variety of services. Retrieve an online quote or give us a call today (855) 448-9844 to discuss your specific situation.