Pasadena movers
Ease your move with licensed professionals
USDOT2930691 | CA501283 | MTR0191561
Quoted
Give us a call or send a message and get a final quote with no hidden fees in 10 minutes
Packed
Your goods are fully protected with wrapping and carefully loaded in a truck
Delivered
Items quickly delivered to your new home and placed exactly where you want them to
Do you need to hire Moving company in Pasadena? If you're interested in relocation to or from Pasadena, California and you need Pasadena professional moving service, you've definitely come to the right place. We are One of Best professional moving companies in Pasadena with years of experience and movers are able to safely pack, unpack, assemble and disassemble belongings for you. When you choose us, your belongings will make it from Point A to Point B according to your preferred timeline and you'll find that we really respect your property and possessions.
We've become a popular choice in Pasadena because of our practical relocation service options, as well as our devotion to provide great customer service. When you select our company today, you'll get a quick and simple quote and you'll find that we provide the services that you want most.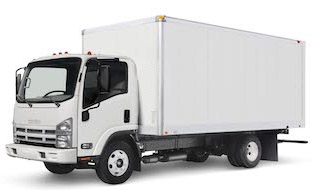 Make smarter move with Movers Best
Contact us to estimate your project
USDOT 2930691 | CA 501283 | MTR 0191561
Experienced and Friendly Movers
Free Protective Materials
Personal manager to coordinate your move perfectly
Give Us a Call
(855) 448-9844
We Will Call You within 5 min.
Or Get a Fast and Easy Quote
Let Our Company Take Care of Things for You
We help people who are relocating short or long distances and we offer three levels of insurance coverage, with a mind to giving customers from all walks of life more peace of mind during their moves. When you choose us, you'll be able to sit back and relax while we take care of the hard work for you. Our PUC-licensed moving company is pleased to provide:
residential relocation services

commercial relocation services
To find out more, please reach out to us today. We look forward to hearing from you.

Despite its small size – about 23.1 square miles, Pasadena belongs to the most popular Californian cities. Its Tournament of Roses Parade attracts annually more tourists, than the amount of people living in the place (about 138,000). As most of places in the state, Pasadena is the city where all races are mixed. The "average" guy from this city looks as follows: a 37 years old fellow (the percentage of women and men is approximately the same), who lives in an apartment or a small household together with two more people. Very often, this "portrait" displays an average family in this area: dad, mom and a child.
Due to the great popularity with tourists, the city attracts new citizens to come there and stay there to live.
This place has the highest percentage of rented houses and apartments: over 50%! That is why, movers Pasadena always ask if their client moves from a rented house or he sells his own real estate. In first case, the client usually has less stuff and belongings to move. We recommend him to hire two men and one truck. We have the lowest prices for this service, but even in this case Pasadena movers will do everything, which professionals do, helping people to change the place, where they live.
Coming to your household or to the apartment you are renting for now, the crew will start to pack your belongings and load the truck with the packed already stuff.
The company team will be very thankful to you, if you mark the stuff, which should be moved.

In case with a rented real estate, this is an important moment.

You will help us very much also, if you share with the crew the list of your belongings that you want to move.

If you have some very large furniture units, it is a job of movers to disassemble them.

Do not worry, when you cannot deal with this process by yourself.

We do everything to turn the relocation day into a very happy meaningful event.

You should not be also confused, that assembling furniture is not your forte: we will assemble all the furniture, when you come to the new home.
We work as one family. We trust each other and we trust clients.
Professional movers do everything, what they need to do according to the contract: loading and unloading trucks with your cargo, assembling the units of furniture, arranging furniture in your new home.

Most of our guys have families and children, and they know how to deal with kids.

Meanwhile, we always ask our clients to hire a person, who can sit together with the customer's sons and daughters until the move is over.

Although movers enjoy talking with children, the best thing is not to distract them from their work, especially when they load the company trucks with heavy cargo.

Pets need to be isolated from the process as well.
Movers will work fast and safe, using the necessary equipment. Thus, your move will be a good day to remember after.