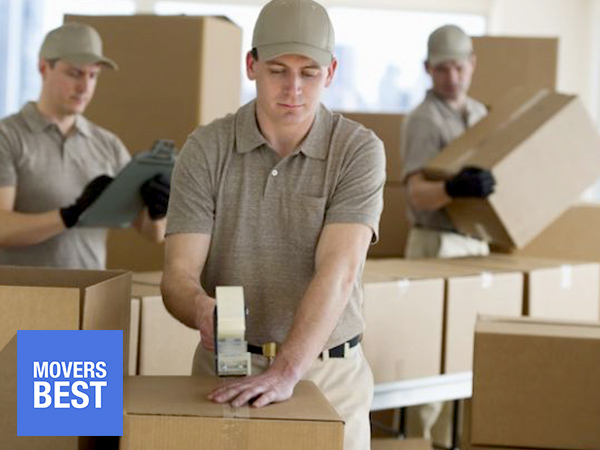 Are you in the market for packing services for moving? If so, you should know that Mover's Best offers these services for very affordable prices. While the cost of a packing service will vary based on the size of the move and how many belongings need to be packed up, it's safe to say that our expert packing services are very competitively-priced. This is why so many customers in so many different parts of California choose us, whether they want to move near or far.
Today, we'd like to share more important information about our packing services and our moving company…
Mover's Best – Who We Are
We're a moving company and we serve many different parts of California State. We do local moves, as well as interstate moves and cross-country moves. When you visit our website, you'll find that we offer a convenient and practical moving calculator app. Just fill in your data in order to get a fast and free estimate.
Once you've gotten your estimate, send the online form into our team and we'll provide you with a quotation. It's really that simple to get a handle on exactly how much you'll need to pay in order to get your things from Point A to Point B.
Some of our services are optional and packing services are one example. When you choose our team of expert moving technicians, you'll also be able to select your preferred level of moving support. If you want minimal support, you may pack up on your own and unpack on the other end. We'll even provide you with free packing materials.
If you want us to do the hard work for you, in order to reduce the stress and pressure of moving, be sure to sign on for our packing services. We'll pack and unpack for you and perform any assembly/disassembly which needs to be handled. Once you've tried these services, you'll realize how much they help. It's all about freeing you up to focus on other aspects of your move and your life.
Our technicians will treat your possessions with the utmost respect, before, during the after the move. They know that you want things to arrive in pristine condition. We have all of the right packing materials, equipment and moving trucks/vans. In fact, we have a large fleet of moving vans and trucks, as well as large staff levels. This means that we're primed to offer you superb care at all stages of the move.
When you hire our company, we'll be there right on time and our moving experts will provide prompt and professional service. You can count on us! We've built our great business reputation job by job. We believe that we offer a standard of moving support and customer care which is extremely high.
Here's a summary of what we offer:
Optional levels of moving support

Packing/unpacking upon request

Assembly/disassembly upon request

Local/interstate/cross-country moving support

We are a bonded company

We offer different tiers of insurance

Competitive rates

Free, fast quotes

Friendly, prompt and professional service

Free packing materials if you want to do the packing
Why Choose Packing Services?
By now, you know that our packing services are affordable, just like the rest of our moving services. Now, let's talk about why you should choose our company's optional packing services. We've already talked about these services and how they take the pressure off of our client's shoulders. However, we haven't mentioned something else. This is just how time-consuming and tiring packing up really is.
If you stop and think about just how much stuff is in your home or business (we serve residential and commercial clients!), you'll probably realize that the task of packing up (not to mention unpacking!) is pretty daunting. It's safe to say that doing the packing yourself is going to wear you out.
When you choose our optional packing services, our professional packers, who are so physically fit and so experienced, will step in and use their muscle and packing expertise in order to ensure that your belongings are ready to be placed in a moving truck or van. These experts have tons of energy, they work quickly, but carefully, and they are able to get results quickly.  
Our moving packers are also very skilled at assembly and disassembly, so they will be able to do that, too, if you want it and it's needed. For example, if furniture, such as entertainment units, need to be taken apart and packed up, you'll find that our pros have the chops to do so efficiently, without damaging your possessions.
Our packing services cost is so reasonable, especially in light of all that you'll get in return. This moving packers cost is really the cost of making a move simple and stress-free. It's an investment in a truly pleasant move!
Please Contact Us Today
You deserve moving support which is truly second to none. When you choose our company today, we'll give you this kind of support, without any downside. Our goal is to make you happy and we know that our success depends on the success of each and every move. We care about our customers and we offer all of the moving services that they want and need.
With this in mind, we encourage you to connect with our team today. We know that we won't disappoint. We've been doing this for years and we're ready to show you just how beneficial our high experience level really is. Once you've connected with us, we'll provide you with a quote and help you to get your move organized. Then, we'll show up when we're supposed to and handle things just like we said we would. You won't need to deal with hidden fees or any other problems. We do business with integrity.
Now is the right time to plan out your move, so why not get in touch today? We're standing by in order to offer you packing services and as much or as little moving support as you need!