Orange County Moving Cost Calculator
Ease your move with licensed professionals
USDOT2930691 | CA501283 | MTR0191561
Quoted
Give us a call or send a message and get a final quote with no hidden fees in 10 minutes
Packed
Your goods are fully protected with wrapping and carefully loaded in a truck
Delivered
Items quickly delivered to your new home and placed exactly where you want them to
Breaking down the cost of Orange County moving projects with this quick calculator.
Trying to figure out the total cost of movers without understanding all of your moving costs or how much the cost of moving is going to be with the help of the best Orange County movers is a real nightmare. Now, obviously, there are a couple of different things you can do to kind of ballpark how much does it cost to move, but at the end of the day, you'll want to use a smart "calculator" to better understand your Orange County moving cost figures upfront.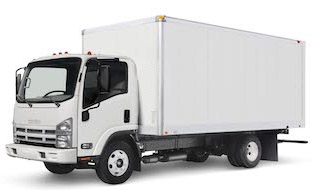 Make smarter move with Movers Best
Contact us to estimate your project
USDOT 2930691 | CA 501283 | MTR 1561
Experienced and Friendly Movers
Free Protective Materials
Personal manager to coordinate your move perfectly
Give Us a Call
(855) 448-9844
We Will Call You within 5 min.
Or Get a Fast and Easy Quote
And hopefully, that's exactly what we are going to help you do with this quick guide to better understand displacement calculator Orange County tips and tricks.

Use this inside information below to calculate your cost of repositioning and you'll be able to streamline your decision-making process dramatically.
Of course, remember that it's always important to get proper displacement estimates from all the different Orange County moving companies that you are thinking about doing business with. These professionals are going to be able to give you a lot more insight and a specific cost my cost breakdown that you'll be able to take to the bank.
We Will Call You Within 5 Minutes.
Moving Calculator Orange County
Just what kind of Orange County move are you looking to successfully pull off, anyway?

There is obviously going to be a world of difference between hiring the best Orange County movers to help you backup absolutely everything you own, load all of it into trucks, and then haul it clear across the country only to unload and then drive all the way back when they are finished and simply asking these professionals to drive big trucks filled with your stuff already packed to your destination where you are going to unload it.

Use our moving calculator Orange County.
Without really understanding exactly what kind of Orange County move you are looking to pull off successfully in the first place you'll never really be able to ballpark these figures without moving cost calculator. There are different moving costs associated with packing things up and not packing things up, handling the heavy lifting of loading the trucks and then uploading them or not, as well as the costs associated with the distance covered by these repositioning professionals.
A company like ours is going to be able to provide full-service displacement solutions for everyone in Orange County, and we are also able to handle moves that are just down the road or clear across the country.
Orange County Moving Moving Cost Estimator
What kind of budget are you working with?

The odds are good that you do not have an unlimited amount of money to work with when you are getting ready to move with the help of the best professionals available in Orange County.

The orange county moving cost calculator will help.

By establishing your budget to upfront you'll be able to let your professional movers know exactly how much you have to work with on moving estimate, and from there are both of you will be able to find some kind of middle ground that you are both comfortable with.
You may have to do a little bit more of the heavy lifting and depend less upon these movers to meet your budget on moving calculator, but by some smart wrangling – and shrewd negotiation – you should be able to get the help you need without breaking your bank account along the way!