Orange County Moving and Storage
Ease your move with a licensed professionals
USDOT2930691 | CA501283 | MTR0191561
Quoted
Give us a call or send a message and get a final quote with no hidden fees in 10 minutes
Packed
Your goods are fully protected with wrapping and carefully loaded in a truck
Delivered
Items quickly delivered to your new home and placed exactly where you want them to
If you're in the market for Orange County moving and storage services, we hope that you'll consider us. At Mover's Best, we are proud to be an important part of the Orange county community. We are also pleased to provide moving storage services of very high quality, for truly great prices.  When you choose our storage services, you'll be able to select your preferred level of moving and/or storage support. We offer all of the options that most customers need and the storage is definitely one of the best in the area.  We've been in business for years and we earn accolades from tons of loyal clients. This is why we want you to place your trust in us today. Now, let's talk in more depth about what our company provides… Once you've learned more about us, we encourage you to connect with our team today. We are standing by to offer quotes and answers to all of your questions.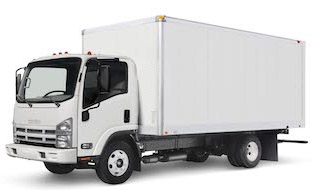 Make smarter move with Movers Best
Contact us to estimate your project
USDOT 2930691 | CA 501283 | MTR 1561
Give Us a Call
(855) 448-9844
We Will Call You within 5 min.
Or Get a Fast and Easy Quote
All Orange County moving and storage companies are not created equal.

This is why choosing us will be such a smart decision.

We provide customers with a variety of moving support options and storage solutions.

For example, if you want moving and storage which is basic and affordable, we'll tailor it to your budget.

This means that you can pack yourself if you want to, rather than using our optional packing/unpacking and assembly/disassembly services. As well, you'll find that our storage services are very practical.

We're a storage company with all of the right equipment and supplies. Some moving and storage companies don't offer so many choices. In fact, many Orange county moving and storage companies have shady business practices. We don't. There won't be any hidden charges or nonsense. You'll get the fast, free quote that you need, as well as superb service.
Hire Our Orange County Storage Company Today
We Will Call You Within 5 Minutes.
When You Choose Us for Moving & Storage, Fere's What We'll Bring to the Table:
We are bonded

We offer different levels of insurance

We offer fast and free quotes

We offer optional packing/unpacking

We offer optional assembly/disassembly

We provide free packing materials upon request

Our team members are friendly, prompt and well-groomed

We are committed to excellence for big and small jobs
Storage services and moving services should always be dependable and first-rate. When you select our firm, we'll ensure that you access premium services. We do local moves, as well as interstate moves and cross-country moves. This is why we are a storage company to consider. As well, we offer a lot of different storage containers, so you'll have choices there, too.
It's not necessary to shop around for a great moving and storage company. You're already here, so why not choose us today? We're the kind of company that you've been looking for. We are established, we provide all of the services that clients want and we're affordable.
Moving and storage don't need to be stressful. When you outsource some or all of your moving and storage tasks to our team, you'll be so glad that you did. We are here in order to take all of the pressure off of your shoulders.
The key to unlocking superior quality for a fair price is selecting our company today. We will handle things for you, so that you can focus on other tasks or just on enjoying life. Since we're a big company, we have the staff, moving vans and moving trucks for big, medium-sized and small jobs. As well, we provide optional services if our clients want to access them.