Residential Movers Orange County
Ease your move with licensed professionals
USDOT2930691 | CA501283 | MTR0191561
Quoted
Give us a call or send a message and get a final quote with no hidden fees in 10 minutes
Packed
Your goods are fully protected with wrapping and carefully loaded in a truck
Delivered
Items quickly delivered to your new home and placed exactly where you want them to
Migration has been an essential process to human beings since time immemorial. People migrate because of many reasons such as economic, social, and political reasons. This habit provides an important avenue to provide residential movers solutions as a business to ease the pressure of relocation on your part. Below are presented a number of reasons why Orange County are the best among repositioning companies on the market for your individual relocation.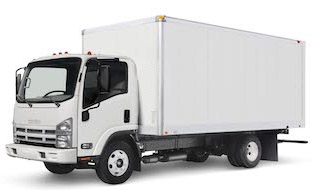 Make smarter move with Movers Best
Contact us to estimate your project
USDOT 2930691 | CA 501283 | MTR 0191561
Experienced and Friendly Movers
Free Protective Materials
Personal manager to coordinate your move perfectly
Give Us a Call
(855) 448-9844
We Will Call You within 5 min.
Or Get a Fast and Easy Quote
We have a highly experienced staff of residential movers qualified to offer the best moving experience.

We incorporate the latest technologies to make your move incident free and on schedule.

Each of our staff handles the client with the highest level of professionalism.

Many of our existing clients refer their friends and

families

to us for services near me.
Since our inception, our movers have grown rapidly amassing in the process a wide range of resources to handle a diverse range of transportation offerings and needs in comparison with other companies. With the safety of your belongings being our number one priority, we ensure that you get to your new house to find all your household items in one piece.
Whether relocating across town or to another city in Orange County, our diverse range of resources, as one of the best companies will get the job done.
We Will Call You Within 5 Minutes.
Orange County Residential Moving Company for Your Help
We offer tailor-made solutions to each of our clients to suit the various sizes of the move near me. Our professional staff will provide you with the following movers prepositions.
Unique Orange County Residential Moving Services
Move Coordination: In this times where everybody is leading busy lives, relocation near me will just add to your pile of things to do. We have more experienced coordinators in comparison to other companies who will walk with you through the initial stages of planning and quotes analysis until you settle into your new residence.

Packing and unpacking: Packing and unpacking take up so much time considering all you have to do before getting to your new home. Our professional staff will help you pack your belongings with utmost care in comparison to other companies ensuring nothing breaks while on transit. Upon reaching the destination, the same people who packed your belongings will unpack and set everything as per your specifications.

Interior Organization: Setting up and organizing your new space can take months before you get the right fit. Our interior designer is on hand to offer tips on how to organize your furniture, how to reduce costs and other items to fit your lifestyle into the new home.

Disassemble and reassembling: Some items like furniture take up a lot of space when relocating; it is for this reason that costs may be quite high. Our movers are skilled in disassembling furniture and other items to save on space in the trucks. At the new home, the movers will reassemble all the parts, leaving your furniture in good condition.
Moving Tips
for Your Next Relocation
There are tips that you can put in place that will make the process of relocation an easy one.

Remove from your house all the unnecessary things that will not be coming with you to the new residence in Orange County.

Make an inventory of all the items to you will take to the new house after the removal of clutter to give you a perspective of the size of the moving truck. Tick each item as it goes in the truck and as it comes off into the new house.

Personal and confidential documents should always be with you in person at all times.
Finally, our well-maintained storage facilities with adequate security offer storage services for your residential items that are destined for a charity, a sale or they do not fit in your new home.