Orange County House Movers
Ease your move with a licensed professionals
USDOT2930691 | CA501283 | MTR0191561
Quoted
Give us a call or send a message and get a final quote with no hidden fees in 10 minutes
Packed
Your goods are fully protected with wrapping and carefully loaded in a truck
Delivered
Items quickly delivered to your new home and placed exactly where you want them to
Moving your entire house is a huge undertaking that often requires the help of friend and family. But what happens when those people are hard to find? Either you are left doing everything on your own or you are forced to spend your hard-earned money on the services of a professional moving company.
So, how do you find the best company in the industry without sitting and searching for hours on end? It's pretty simple when you consider the facts about one of the best House moving company in the industry today: Movers Best.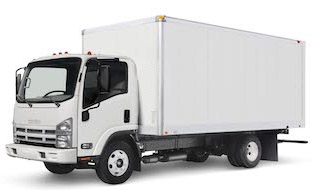 Make smarter move with Movers Best
Contact us to estimate your project
USDOT 2930691 | CA 501283 | MTR 1561
Give Us a Call
(855) 448-9844
We Will Call You within 5 min.
Or Get a Fast and Easy Quote
When providing our standard House moving, we take your possessions and time very seriously.

Movers Best is known as having one of the most streamlined and simplified business models, with no hidden fees, additional charges, or surprise costs.

Our process is completely transparent, and our agents are available for consultation about each project whenever you need them to be.

We pride ourselves on being one of the easiest professional house moving company to work with, and if you are ever dissatisfied we urge you to let us know so we can make it right.
Main Features and House Moving Services. Relocating is both exciting and exhausting, which means you can probably use all the help you can get. This doesn't even take into consideration the vast amount of expense that goes into the typical move. For that reason alone, Movers Best offers the following primary services:
We Will Call You Within 5 Minutes.
Orange County House Moving Company
Insurance on all household items being packed and/or relocated

Free moving materials such as boxes and blankets

Access to state-of-the-art trucks and equipment

Help by expertly trained professionals who have undergone a thorough background check
In addition to all this, Movers Best also offers all potential clients fast and easy quotes. Customers need only fill out a simple online form and confirm the arrangement. Once everything is squared away, everything will be set to occur exactly as you and the moving team planned.
Orange County House Moving Services
Planning Your Next Relocation with Movers Best
Planning your move can be difficult, but it is much easier with the help of our team. While it is our promise to provide clients with the best possible services, there are some things we cannot handle.
For best results, follow these simple pre-moving tips:
Try to have everything planned out prior to the date of the relocation.

Create a detailed list of your belongings and note their current condition (take pictures if necessary).

Visit the company's physical location to see equipment, ask questions, and choose service options.

Pack as many of your items as you can to make the process quicker, easier, and more secure.

Keep important documents in a separate place that is away from the items going onto the truck.

Tame, contain, or kennel pets during the move to avoid accidents and mishaps.

Keep keys to both locations on your person at all times.

Although we are locally owned and operated, we can provide services in numerous locations. Furthermore, we offer professional packing as well as on-site assembly and disassembly for your convenience. In any event, we have an excellent customer service rating and provide friendly agents to answer questions and/or address concerns as they arise.

Getting in Contact with Us

Beginning a flawless relocation has never been easier. Simply contact us via toll free hotline for more information, or cut right to the chase and get a fast and easy quote today.
Our trusted House moving services are second-to-none, and we have agents standing by to help you start planning right away. Don't break your back trying to do it all alone; let Movers Best be your best friend.