Diamond Bar Moving Company
Ease your move with a licensed professionals
USDOT2930691 | CA501283 | MTR0191561
Quoted
Give us a call or send a message and get a final quote with no hidden fees in 10 minutes
Packed
Your goods are fully protected with wrapping and carefully loaded in a truck
Delivered
Items quickly delivered to your new home and placed exactly where you want them to
Are you interested in moving? Moving company in Diamond Bar?
but are not sure who to turn to for a reliable moving service? How about you go with a family run business that is dedicated to providing you a superior service. Our Diamond Bar movers are here to provide such a service, saving you time and money with a transparent process that follows our business philosophy of 'safe and fast.' Never again get hit with hidden fees or other annoyances. Instead, go with a company that treats you and your possessions with the respect you deserve. One of Best professional moving companies in Diamond Bar.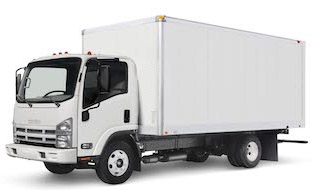 Make smarter move with Movers Best
Contact us to estimate your project
USDOT 2930691 | CA 501283 | MTR 0191561
Give Us a Call
(855) 448-9844
We Will Call You within 5 min.
Or Get a Fast and Easy Quote
Fill out a quote, confirm the price with us, and your price is set

We are fully bonded, licensed, and insured.

Our trucks are fully equipped for short, far, residential, and commercial transportation

We are willing to help find you more insurance options if you desire

We include free moving blankets, professional packing, disassembly and reassembly of furniture, packing material, and consultation
Never again use a less than optimal moving company. Instead, go with the company that has a legacy and interest in Diamond Bar. For any and all questions, please do not hesitate to contact us directly.

The Main Services We Offer
We invite all clients coming to the company office, but you can be acquainted with the list or services on the site. Our team will pack your things and load the truck fast, safe, with no excesses and professionally. It is the task of our guys – to pack and wrap all the units, which were not packed before. We know that the percentage of Asian population in Diamond Bar is great.
Our company is opened for all honest people, who are ready to work hard and love to do it.
We know: our people are excellent communicators, loyal people, respectful for all nations and religions. Our employees and loaders are outgoing people, who live in your area and know your problems better, than the other ones. Truck drivers are experienced, patient people with perfect reaction. Collaboration all together – all the staff of the company, drivers and clients, we will turn the day , which you marked in your personal diary as a "Move" into the happiest event.
Diamond Bar moving service
The city is located in the valley, but surrounded with hills.
The place is known for one of the highest average family incomes and for the low level or people who do not have any job.

We know: people, hiring us really need our help.

However, working with Diamond Bar clients, we are always ready to Force Majeure.

The area is located in Elsinore Fault Zone.

Considering the high seismic activity of the region, we recommend clients to insure their belongings.

Place your valuables into the bank deposit box.
Earthquakes are very rare events, but they do happen. Thus, our people are professionals, who know what to do in case in emergency. Doing their main work – packing their clients' stuff and loading truck with furniture and home units, our guys are always ready to change the plan of their work immediately, when they meet hazards. Well-equipped trucks, professional teams, who do their work excellent and know everything about the First Aid and have the perfect reaction, low prices for our services. We are happy, that these events happen so rare, that we can remember only one or two extraordinary situations, connected with the move.
Why Do You Need a Moving Insurance?
Each move is planned as an event, which is expected, but sometimes mishaps can spoil your mood and the impression on the company work.

Although we protect your home belongings perfect, sometimes circumstances lead to loss or damage of cargo.

Claim the stuff you are afraid to lose or damage while move.

If anything happens with it, the insurance will cover the loss.
The basic coverage of the insurance is only 60 cents per one pound of your cargo weight. It is never enough, even if you move only old furniture, and nothing more. We recommend you to choose the right type of insurance and claim there your belongings and heavy valuables, which will be moved. Diamond Bar professional moving service.