Laguna Beach Moving Company
Ease your move with licensed professionals
USDOT2930691 | CA501283 | MTR0191561
Quoted
Give us a call or send a message and get a final quote with no hidden fees in 10 minutes
Packed
Your goods are fully protected with wrapping and carefully loaded in a truck
Delivered
Items quickly delivered to your new home and placed exactly where you want them to
If you want to find the right Laguna moving company, you've definitely come to the right place. At Mover's Best, we've been helping Laguna residents with moves for years. We're a full-service company and we're able to provide a high standard of service for any move size, from short hops to cross-country journeys and everything in between. Once you discover what we have to offer, you may decide to hire us today. With this in mind, let's talk in more depth about the services that our moving company in Laguna Beach provides…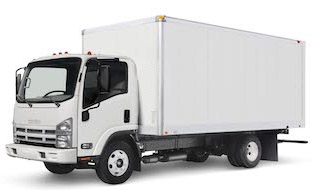 Make smarter move with Movers Best
Contact us to estimate your project
USDOT 2930691 | CA 501283 | MTR 0191561
Experienced and Friendly Movers
Free Protective Materials
Personal manager to coordinate your move perfectly
Give Us a Call
(855) 448-9844
We Will Call You within 5 min.
Or Get a Fast and Easy Quote
Discover Full-service for Great Prices
One of the best professional moving companies in Laguna Beach is Mover's Best!

You're already at our website, so you're primed to access superb moving services which are customized in order to meet your specific needs.

We provide excellent packing and unpacking services, which are optional.

You may also pack things up yourself.
If you do, we'll give you free packing materials. Also, our technicians are great at assembly/disassembly and we offer this optional service, also. As you can see, we have the full range of offers. Choose one or all of them in order to personalize your experience, according to your needs and budget.

In addition, you should know that we are a bonded company. This means that we can be trusted with your precious belongings. When you choose us, you'll be able to purchase insurance for the move.
We provide a host of insurance options, from basic to mid-range to high-end, so there is something for everyone's preferences and budgets.
It's always best to choose a company which is bonded and which offers insurance options for a range of clients, so why choose any other Laguna Beach movers? After you hire us, you'll see why we are so popular in the area. Our loyal customers know that we deliver on our promises and help them to get their possessions where they need them to be.
Laguna Beach Moving Service
What do you want from a Laguna Beach moving service?
If you want a safe, secure company which is established and an integral part of the community, you'll find that we deliver.

We are a Laguna Beach professional movers

 with a strong and positive business reputation.

Some companies don't have our proven track record, so why take chances?

Once you've contacted us, you'll see that we also offer impressive customer service which is friendly, competent and helpful.
We believe in communication and we always give our valued clients a voice. Also, we're so easy to get in touch with. You just need to call or email in order to book the appropriate team and truck. We have lots of employees and we'll always have time for you.
Hopefully, this detailed guide has helped you to get the inside scoop on what we do and how we deliver for customers.
The key to finding out more and booking your own move is contacting our team today.

We are always standing by to help new and returning customers.

Once you've contacted us, we'll find the right vehicle for the size and scale of your move and then arrange for the right amount of technicians.

Whether you're moving down the street or moving across our great nation, you'll find that we're able to handle the job and that every job is important to us, no matter how large or small.
At Mover's Best in Laguna Beach, you are important and you will be more than just a number. We'll treat you respectfully and also respect every possession that you own.