San Clemente Moving Company
Ease your move with licensed professionals
USDOT2930691 | CA501283 | MTR0191561
Quoted
Give us a call or send a message and get a final quote with no hidden fees in 10 minutes
Packed
Your goods are fully protected with wrapping and carefully loaded in a truck
Delivered
Items quickly delivered to your new home and placed exactly where you want them to
Our services in California, USA can be very affordable! If you need moving company in San Clemente, you should know that our movers offers dependable, reasonably-priced services, from basic to comprehensive. To help you learn more about Mover's Best and all that we have to offer, we've created a helpful quick guide. Once you've discovered our array of services, as well as can-do attitude towards customer service, you'll be ready to decide whether or not to hire us. If you do decide to hire us, you'll be choosing an established and trusted company in San Clemente which has a strong and positive reputation.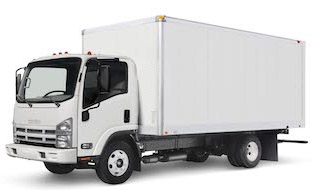 Make smarter move with Movers Best
Contact us to estimate your project
USDOT 2930691 | CA 501283 | MTR 0191561
Experienced and Friendly Movers
Free Protective Materials
Personal manager to coordinate your move perfectly
Give Us a Call
(855) 448-9844
We Will Call You within 5 min.
Or Get a Fast and Easy Quote
Our services from Mover's Best are respected in the industry.
We're a One of Best professional moving companies in San Clemente, full-service company, which means that we'll offer packing/unpacking services, as well as assembly/disassembly services.

Whether you want a little support or a lot during your move, we'll be able to accommodate your needs.

Some San Clemente companies don't offer the same options to their customers, so choosing our movers will be a smart decision.
When you place your trust in us, our San Clemente movers will ensure that your possessions are protected. We offer different levels of insurance to our customers, as well as free packing materials. In addition, we offer accurate and realistic quotations to those who are interested in relocation services.

Our services should be delivered with care. San Clemente movers need to be very professional and our team of experts definitely know the drill.
As well, we have a fleet of moving vans and trucks at our disposal, in different shapes and sizes. It's safe to say that we have a vehicle which is just right for your job.
Since our infrastructure is large, we are a professional service with enough equipment and manpower to handle jobs of all sizes. You need a San Clemente service with this kind of equipment and manpower, whether you're moving down the block or across the country.
San Clemente Moving Service
Our services from Mover's Best will be delivered according to industry "best practices".
This means that care will be taken in order to ensure that customers are treated with respect and that possessions arrive safely.

Moving requires skill and strength and our team members have both. In addition, our movers bring plenty of experience to their duties.

These polite, well-groomed professional San Clemente movers will step in take care of the hard work for you, by doing all that they can to make your next move stress-free.
You'll find that outsourcing tasks related to a move to our movers is the secret of taking the pressure off of your shoulders. As well, you may find that our services are much more affordable than you might expect! San Clemente professional moving service.
Our services are easy to find.
To get the help that you need, just connect with our team today.

We're standing by in order to offer you caring support and assistance, from the first interaction to the final follow-up.

Once you've tried our company, you'll understand why we're still going strong in the industry and why customers give us glowing reviews.

We're proud of the services that we deliver and we're confident that you'll be happy with what we do.
The best way to make your move easier is to connect with our team of movers today. Once you do so, you'll be able to focus on other aspects of your move. We'll ensure that you get the help that you need on moving day and beforehand. Planning early is really the best way to make sure that your move goes off without a hitch.