Mission Viejo Moving Company
Ease your move with licensed professionals
USDOT2930691 | CA501283 | MTR0191561
Quoted
Give us a call or send a message and get a final quote with no hidden fees in 10 minutes
Packed
Your goods are fully protected with wrapping and carefully loaded in a truck
Delivered
Items quickly delivered to your new home and placed exactly where you want them to
Do You Want to Hire Mission Viejo Movers?
Mission Viejo, California is a beautiful place and it attracts lots of new residents yearly. If you're interested in moving to the region, you may be shopping around for a reputable and affordable moving company. If so, you should know that we are Mission Viejo movers who really care about our customers. Our firm is PUC-licensed, so we're definitely a smart choice. Even the most discerning customers love our stellar moving services, as well as our fast, easy quotes and impeccable customer service. When you do choose us, you'll be doing all that you can to make your move stress-free.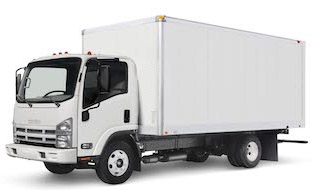 Make smarter move with Movers Best
Contact us to estimate your project
USDOT 2930691 | CA 501283 | MTR 0191561
Experienced and Friendly Movers
Free Protective Materials
Personal manager to coordinate your move perfectly
Give Us a Call
(855) 448-9844
We Will Call You within 5 min.
Or Get a Fast and Easy Quote
What We Offer
Our team provides a range of appealing and practical services, including:
fast, easy quotes
packing and unpacking
assembly and disassembly
free materials
modern equipment
polite, professional team members
The sooner you get your move organized, the better! However, we are happy to help clients who are planning to move on short notice. Whether you want a short-distance move or a long-distance move, you'll find that we provide exceptional guidance and the right services, for prices that you can afford. With this in mind, why not connect with our caring team members today?
When a client comes to the movers.best moving company and tells he's eager to move to the city, he is assured: Mission Viejo movers will help him. On the appointed day Mission Viejo movers will come to the place to move from and do everything possible (and sometimes even impossible) to turn this day into a small fest. Very fast Mission Viejo movers will disassemble the needed stuff and pack the things which you have not yet packed. Very carefully Mission Viejo movers will load the truck with their clients belongings. Each unit which can be broken and all fragile things will be packed and wrapped additionally. Some of the things will be fixed with special belts inside the truck. The team of Mission Viejo movers will work very fast as they respect your time. All Mission Viejo movers will care about the things of the customer as if they deal with their own stuff. Feeling a great responsibility for cargo of their client, Mission Viejo movers will provide the safe loading, unloading, unpacking and assembling.
Each one in the company and all Mission Viejo movers know: the load they have to move through the Orange County should come to the new place safe. All moved things of the customer are insured before the move starts. If anything is damaged by chance by Mission Viejo movers, the cargo owner will get a compensation. There are several types of insurances. The main idea of each one is: the movers.best moving company and Mission Viejo movers take responsibility for the safety of the client's stuff and should move his belongings to the place mentioned in the contract. The best Mission Viejo movers will:
disassemble the needed items,
pack the stuff,
load the truck ,
unload the vehicle on the arrival,
bring all the belongings to the new home,
assemble the needed stuff,
arrange the furniture units.
FREE use of moving blankets
FREE use of wardrobe boxes
Professional packing
Disassemble and reassemble
FREE packing materials
FREE pre-move consultation
FREE use of moving blankets
Professional packing
Disassemble and reassemble
FREE packing materials
FREE pre-move consultation
City of Mission Viejo
Mission Viejo is a stunning master planned community nestled in the South of Orange County. It is flanked by views of the Saddleback mountains, Pristine Valley and includes a scenic man-made lake. Mission Viejo community quality of life is great, people are passionate, parks are clean. It is home to regional trauma center, Mission Hospital, popular retail shopping centers like the Kaleidoscope. Numerous educational amenities and the city library serve all people living there. There are well-known three golf courses in the area which are popular with the citizens. The most wonderful attribute of Mission Viejo is its people – compassionate, involved citizens, who truly make the difference.
Many times Mission Viejo was called the safest location in California, and in 2006 it became the safest city in the USA. Police officers actively work with schools and students, sharing their knowledge with teens, interact with students, parents and teachers. There is a Pro-life animal shelter in the area, which mission is to take care of animals like caring of family. The shelter has been working in the place for over 20 years saving the lives of countless homeless dogs and cats, and finding them their new masters and sweet homes. Each one, coming to Mission Viejo and learning about these facts start thinking about moving there forever. Many visitors and guests of the city take the final decision: to become a resident of this stunning place. The best Mission Viejo movers help these people to come to their dream and relocate to their new home.