Anaheim Moving Company
Ease your move with licensed professionals
USDOT2930691 | CA501283 | MTR0191561
Quoted
Give us a call or send a message and get a final quote with no hidden fees in 10 minutes
Packed
Your goods are fully protected with wrapping and carefully loaded in a truck
Delivered
Items quickly delivered to your new home and placed exactly where you want them to
Are you looking for Moving company in Anaheim? Anaheim is the home of Disneyland and it's also the home of many happy singles and families. If you're interested in relocating to Orange County, or you've made a decision to move away from this Californian area, you'll benefit from hiring a truly professional company. When you select us, you'll be hiring Anaheim movers with plenty of skill and years of experience. We offer services for reasonable rates and we are PUC licensed, so you'll find that we offer trustworthy service which is delivered in accordance with industry best standards. We are one of best moving companies in Anaheim.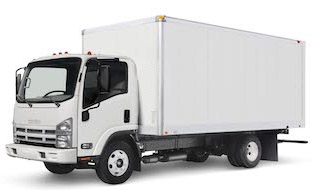 Make smarter move with Movers Best
Contact us to estimate your project
USDOT 2930691 | CA 501283 | MTR 0191561
Experienced and Friendly Movers
Free Protective Materials
Personal manager to coordinate your move perfectly
Give Us a Call
(855) 448-9844
We Will Call You within 5 min.
Or Get a Fast and Easy Quote
All Anaheim movers are not the same. We've worked hard to rise above the competition. If you want the best service and you wish to avoid being overcharged, we encourage you to contact us today. We'll offer support and advice which will help you to plan an organized and stress-free move. Our equipment is modern and we offer free materials to our customers. Make a smart decision – place your trust in our movers today.

When you are relocating to the city (or it happened so that you leave the place to start the new life in the other place, Anaheim movers will come to you and help in relocating. Providing the clients with the best trucks and vehicles to move cargo and with the best professional loaders, our movers will do everything to turn your move into a day of a great happy event.
Your move can be commercial or residential: in any case movers will do their job the same professionally and with love.
The team of the best trained professional movers will come to the place where you are realocating from and make the complete pack of everything you need to move to the new location. If you can't pack your belongings for some reasons, our movers will do it for you.
Providing you with the package materials – boxes, wrapping paper and the other stuff to cover the things going with you (not to damage them), movers will work fast and well.
Our teams of movers realize their responsibility which they take when dealing with your things and they take care about them as about their own belongings. Every project is done with great "no problem" customer services and required attention to all details. Starting from the very beginning (when you just apply to the company) and till the end (on your new home arrival) you are free from the move headache.
Our company provides its clients with the best workers, who will do the following things for you:
disassembly of the units which need it,
wrapping of all the belongings you'll tell,
loading of the stuff which should be moved to the truck,
arranging the things and furniture in the new house,
reassembly of the stuff which was disassembled.
No surprises are waiting for you when you move with us: be sure for 100%. Operating professionally, we use our experience and knowledge, so your move will be efficient and happy. Each one in the company team works to turn your move into the event, which you will remember about with a happy smile.
City of Anaheim
If we speak about the population in the cities of Orange County, California, Anaheim will get the first place for the number of people living there and the second place for its area. This is a large paradise located about 20 miles to the south from Los Angeles. The magical attractions of the city – Convention Center, GardenWalk, Medieval Times Dinner & Tournament, Knott's Berry Farm (Ghost Town, Boomerang, Silver Bullet), Anaheim Packing House, Angel Stadium, Honda Center, Disneyland Resort and Huntington Beach attract tourists.
Many visitors, coming to the city, fall in love with its smiling happy people, welcoming atmosphere and sandy beaches surrounding the place. The adventures of the city guests, full of the best unexpected happy moments, are remembered for long. So that very often people, returning home – to the other cities in the USA and overseas, can't stop thinking about this Californian charming place. Many of them return there again, and some of them stay there forever. Certainly, moving to Anaheim – the festive place – must not turn into a fuss or a bad experience. Experienced Anaheim movers know a lot about the things which will turn the relocation to the city to another pleasant and exciting memories about the place. The best Anaheim movers, helping people to move here, to the city, do everything possible to make this move easy and comfortable.