Aliso Viejo Moving Company
Ease your move with licensed professionals
USDOT2930691 | CA501283 | MTR0191561
Quoted
Give us a call or send a message and get a final quote with no hidden fees in 10 minutes
Packed
Your goods are fully protected with wrapping and carefully loaded in a truck
Delivered
Items quickly delivered to your new home and placed exactly where you want them to
Aliso Viejo Moving Company
If you need to hire moving company in Aliso Viejo California, or planning to move there in the future, you should know that our movers offer impeccable service for reasonable rates. We're established in the area and we have a great business reputation as One of Best professional moving companies in Aliso Viejo.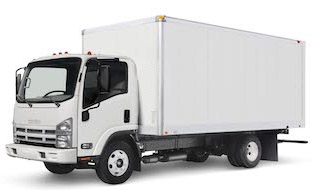 Make smarter move with Movers Best
Contact us to estimate your project
USDOT 2930691 | CA 501283 | MTR 0191561
Experienced and Friendly Movers
Free Protective Materials
Personal manager to coordinate your move perfectly
Give Us a Call
(855) 448-9844
We Will Call You within 5 min.
Or Get a Fast and Easy Quote
Since it's so important to choose a company with a strong reputation and years of experience, we encourage you to reach out to our movers team today. Our staff members offer polite, prompt service with a smile. Our PUC-licensed company provides a host of relocation services, including:
packing and unpacking (done by our movers)

assembly and disassembly (done by our movers)

custom quotes

long-distance moves

short-distance moves

Some companies don't offer as much. They don't have the newest equipment, they don't provide free materials to clients and they may overcharge for what they do offer. When you choose our movers, you'll bypass the pitfalls and access quality services, right from the start. We are a part of the Orange County community and we are proud to serve its residents.
When you select our company, you'll access superior customer service. We know no job is too big or too small and we do all that we can to makes moves less stressful for our customers.
Some of them will become your neighbors very soon: the place is small, but everybody here is helping each other. Our movers offer the services which will give you comfort when relocating. Ordering Aliso Viejo movers to help in your relocation you should stop worrying about choosing a vehicle which you might need for your loads and furniture: the company has got all kinds of trucks. When ordering our services you should not seek the loaders or ask neighbors or friends to help you with the loading furniture and the rest stuff into a car. You must not worry about the safety of cargo: it will be insured by our company.
Aliso Viejo Moving Service
Our professional movers will provide a full range of services that may be needed when moving to a new residence. The company can relocate your whole house and apartment within the city and Orange Country surroundings. Our skilled workers will do the following:
assembling and disassembling of furniture

packing personal units

loading the stuff, descent and ascent to the floors

arranging the furniture according to your wishes
All of the movers are reliable people who care much about their reputation and love their work. You can be sure: if you entrust your items to us, they will be safe and sound. Your relocation to the new place will become a festive event when you call Aliso Viejo movers helping in your move.
City of Aliso Viejo
Located very close to the city of San Diego and the "heart" of California – Los Angeles, close to the Orange county coastline, Aliso Viejo is a family community.
The land is amazing: picturesque landscape, hills which are covered with green plants growing only here, flowers everywhere and the sea coast – everything looks so attractive and welcoming.

The city has become a real home for modern industry and many businesses including medicine, pharmacology, medical devices, biotechnology and health care.

Aliso Viejo has got over more than 33 acres fertile land.

The competitive price for the real estate of Aliso Viejo and the city profitable location (close to the sea) makes the place a great attraction to people.

The city welcomes more and more people who come first to visit it, but stay forever.
Only high skilled people work in the companies of the city. And Aliso Viejo movers are among them – friendly, willing to help each one who is eager to relocate to live in this place, they come to help to each one who wants to connect their life with this paradise place in California. The best Aliso Viejo movers are people whom you can trust: the city is too small to hide something from the neighbour. Each one who lives here will tell you: you can trust Aliso Viejo professional moving service.