Irvine Moving Company
Ease your move with licensed professionals
USDOT2930691 | CA501283 | MTR0191561
Quoted
Give us a call or send a message and get a final quote with no hidden fees in 10 minutes
Packed
Your goods are fully protected with wrapping and carefully loaded in a truck
Delivered
Items quickly delivered to your new home and placed exactly where you want them to
Are you looking for moving companies in Irvine? If you're planning a move to or from Irvine, California, you should know that our professional moving company offers dependable services for reasonable rates. We are experienced and skilled and we offer all of the moving services that discerning customers want. When you choose us, you'll be selecting movers Irvine with a proven track record. We've cherry-picked the best staff members and these experts will be able to pack, unpack, assemble and disassemble your belongings carefully and safely. They'll also ensure that your items make it from Point A to Point B in excellent condition. We are highly rated Irvine moving company.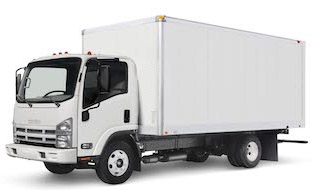 Make smarter move with Movers Best
Contact us to estimate your project
USDOT 2930691 | CA 501283 | MTR 0191561
Experienced and Friendly Movers
Free Protective Materials
Personal manager to coordinate your move perfectly
Give Us a Call
(855) 448-9844
We Will Call You within 5 min.
Or Get a Fast and Easy Quote
To give our customers greater peace of mind
we are also pleased to offer three distinct insurance coverage levels. Choose the coverage level that works for you and then let us take care of the hard work for you. We'll give you a fast, easy quote at the start, so you'll be able to put together a realistic budget for the move. Once you've hired our company, you'll find that the process of moving becomes much less stressful. We are here to take the pressure off of your shoulders! Let Us Do the Hard Work
To help our customers, we offer:
custom quotes

residential moving services

commercial moving services
To find out more about our company, please connect with us today. We're standing by in order to offer you caring and supportive service and advice.

 We
 know how many people choose this city
and send movers Irvine who do their job professionally. Although every day movers Irvine ca have tons of work, be sure: once you fix the day of your move, your relocation will start exactly the time mentioned in contract. The team of Irvine movers will come to your home or office and start working fast packing things which are needed to be packed additionally and loading your home belongings to the truck. The movers.best Movers company services include: providing you with professional movers Irvine, the truck with driver, providing packaging material, cargo insurance, disassembling and assembling furniture and the other services mentioned in a contract.
The trucks are equipped with special devices that simplify handling and special fasteners which securely fix the cargo.
Initially the job of movers Irvine is planned the way not to damage your belongings. However, if it happens for some reason, the insurance company pays the client compensation for the damage or replace the stuff with the similar equipment. The team of movers Irvine knows how to work fast and you must be sure: no delay will happen if you move with the movers.best Movers company.
The company services offer the following scheme of work:
You call a company specialist who gets all necessary information about your home or office. The total amount of work is determined, and you are presented with clear hourly rate. The possibility of additional costs for Irvine movers work are excluded already at an advanced stage.
On the appointed day movers Irvine come to your place. They will pack all your belongings very gently and quickly and load them to the truck. While some of movers Irvine disassemble furniture, the other movers Irvine can pack the disassembled parts.
The team of movers Irvine ca carefully load the truck with the prepared stuff and the truck starts its move in a needed destination. Regardless of the distance between the points and the density of traffic, your move will be finished in time.
When the goods are delivered to an object, movers Irvine ca will carefully unload the truck. It remains only to unpack, assemble the furniture and install it. The movers never leave behind them used packaging material and other debris.
When you come to Orange County, you will not want to move anywhere. Irvine is regularly called the safest city in the USA. Quiet suburbs of Irvine with bike paths and hiking trails welcome people coming there to relax far from the fuss of the large places. Although Irvine is a pretty large place with population over 250,000, it looks calm and comfortable. The education level given in the schools of the city is ranked as very high. The level of life of its citizens is higher than in many USA cities. It is a modern place, where many well-known universities are located.
Most of young people from Irvine study at Californian University. Its branch is also located there. Irvine is a business and scientific center, there are offices of local and foreign popular companies. A lot of Irvine citizens work in Verizon Wireless, Broadcom and Blizzard Entertainment offices which are also located there. Enjoyable year-round mild and warm climate, positive mood of people, great level of education and safety: all these things attract people. The demographic picture clearly demonstrates the population growth. In in 1970 there were about 10.000 people living there, today this number has grown to a 1/4 of a million! Isn't it the best proof of the right choice of people moving there forever? Fifteen minutes to drive to the beach, thirty minutes – to Disneyland, an hour – to Los Angeles : everything is co close when you live in Irvine!