Laguna Niguel Moving Company
Ease your move with licensed professionals
USDOT2930691 | CA501283 | MTR0191561
Quoted
Give us a call or send a message and get a final quote with no hidden fees in 10 minutes
Packed
Your goods are fully protected with wrapping and carefully loaded in a truck
Delivered
Items quickly delivered to your new home and placed exactly where you want them to
Do You Need to Hire Moving company in Laguna Niguel? If you're looking for experienced and trustworthy Laguna Niguel movers, you'll find that our company really fits. We're proud of the hard work that we do for our valued clientele and we'd like to welcome you to our website today! We are the One of Best professional moving companies in Orange County.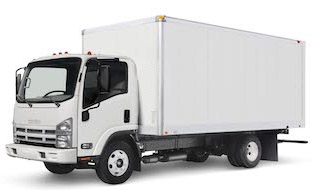 Make smarter move with Movers Best
Contact us to estimate your project
USDOT 2930691 | CA 501283 | MTR 0191561
Experienced and Friendly Movers
Free Protective Materials
Personal manager to coordinate your move perfectly
Give Us a Call
(855) 448-9844
We Will Call You within 5 min.
Or Get a Fast and Easy Quote
We do long-distance moves and shorter-distance jobs. We're a versatile company, so no job is too big or too small. When you place your trust in our movers, you won't be disappointed. Our clean and well-groomed professionals are polite and prompt and they take their duties seriously. They will pack up your belongings, disassemble items before they are packed and then unpack and re-assemble at Point B. These experts are committed to making your move as pleasant as possible. Our movers will be there to do the hard work for you. Now is the right time to plan your move. The earlier you do so, the better, but we're standing by to help, even on short notice. So, why not get in touch with us today?

The team of Laguna Niguel movers consists of people who have been working for the company for many years already. Some of our guys are the residents of this stunning place. The other ones are their friends.
You will feel this friendly, even family atmosphere when
Laguna Niguel movers
just open your door.
These people are open for cooperation, they sincerely want to help their clients. Some of people, coming to the place to stay there, find their first friends exactly among Laguna Niguel movers. The other ones, becoming residents of the community, also start their career in our company: they become professionals themselves. Each one working in the company feels his responsibility for the job he does and for the client safe move.
Laguna Niguel Moving Service
Our guys know: if a client trusts them, they should never deceive his expectations, even if force majeure circumstances happen. Each of our movers knows he should provide:
the fast and safe disassembling of the client's furniture,

high quality packing of the customer's belongings,

assembling of the things and arranging the furniture around the new customer's home,

safety of cargo – from the moment Laguna Niguel movers come to the house to move from to the moment when they farewell with the client when finished their job.
All of our movers know: they should provide safe high quality move and help their client to take the move as a happy event. Relocating with Laguna Niguel professional moving service is fast, pleasant and safe.
Laguna Niguel is the city located in Orange County. The community has over 65.000 or residents living there. It might seem to you a very small number, but compare it with 5.000 of people calling this place their home in 1970s, and you will see: the city is a desired place to live there.
The place is picturesque: two large parks, mountains and valleys, Salt Creek (the place is connected with Pacific only through this Creek)…All these things build a calmness and tranquility of the place.

If you are a fan of vast open spaces, when you adore mild warm winters and summer heat, Laguna Niguel should become your home.

Its hillsides and canyons, series or local original parks, recreational activities, youth sports, friendly people are waiting for you.

Laguna Niguel is a small city, but it offers its residents trendy shopping.

Costco and Walmart, The Home Depot and County of Orange, Kohl's and Albertsons – all these places deal with things which you need (from a pin to a mobile home).

They offer also the new residents coming to Laguna Niguel joining the community and start their working career in popular stores and companies ,which are known even overseas.

Relocating to the place, families with children will find out that the schools of Capistrano Unified School District welcome new children always and meet them friendly.

People living in this place have got a stunning sense of humor. Every second Saturday of July Laguna Niguel residents show their naked butts to a passing train. It is believed that this unusual tradition appeared in 1979.
That year mr. Smith (just a visitor of the place), proposed to treat with alcohol each one who shows his (or hers!) bare buttocks to the passing by train. This funny tradition is still alive: you will never feel bored having in neighbors such inventive guys who like to joke at themselves. Our company sending professional movers to help clients to relocate to this place or move to another city, knows about the jolly character of people living there. When our movers come to your home, the first things you will see are their smiling faces.