Orange County Commercial Movers
Ease your move with licensed professionals
USDOT2930691 | CA501283 | MTR0191561
Quoted
Give us a call or send a message and get a final quote with no hidden fees in 10 minutes
Packed
Your goods are fully protected with wrapping and carefully loaded in a truck
Delivered
Items quickly delivered to your new home and placed exactly where you want them to
Every so often, a commercial establishment like an office or business needs to relocate to new premises. It might be because of up scaling or downsizing. We offer specialized commercial relocation services to allow the company to resume normal operations.
Entire commercial moving services come with its high and lows, and it is for this reason that careful planning should go into the commercial movers logistics and processes. The tips outlined below will give guidance on how to go about commercial relocation.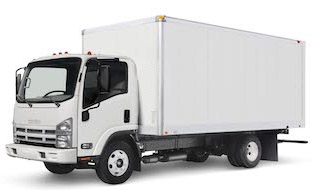 Make smarter move with Movers Best
Contact us to estimate your project
USDOT 2930691 | CA 501283 | MTR 0191561
Experienced and Friendly Movers
Free Protective Materials
Personal manager to coordinate your move perfectly
Give Us a Call
(855) 448-9844
We Will Call You within 5 min.
Or Get a Fast and Easy Quote
Orange County Commercial Movers
When the time for relocation comes, our experienced and qualified staff will work with you before you start packing.
Move Consultant: We have an in-house expert that will guide you on all the processes and helps you come up with a moving schedule that will allow for a natural process without incidents or accidents. Moving consultants are an essential part of the relocation process, despite having comprehensive knowledge; they will help your team adjust to the relocation.

Packing Team: Packing can take a lot of your employee's time, time meant for focusing on the company's operations. Constitute a supervisory team made up of your staff and a member of the moving company to oversee all the items have been packed and ready to go.

Equipment and server disconnection: Our commercial movers have high training and experience in disconnecting computers and servers and packing them for transit.

Consult your insurance provider for the required insurance for every item that will relocate with you to the new premises.
Roughly two weeks in advance of the relocation date, organize for the destruction of all unnecessary papers by shredding as well as the removal and disposal of old office equipment and furniture. Our professional staff can handle the disposal of all the furniture and equipment you will not be using in the new location.
We Will Call You Within 5 Minutes.
Investigate Commercial Moving Companies Orange County
Give an allowance of at least a month or two for the employees to find accommodation in the new location near me.
Moving Day
A day in advance, select a few people of your staff who will supervise the packing, loading into trucks and answering questions.

Take stock with all the parties involved with the relocation to ensure everything is in the packing boxes and inspect of the old office space for possible repairs.

At the new premises, check every corner of the office taking into account the state of the doors, walls, windows, ceiling, floors, and lighting fixtures before setting up the new office space.

Relocating your office or business means clients and business partners will not find you as quickly. Communicate to all those who are related to your office that you have relocated your commercial operations to a new location.
After the Move
The new premises will say a lot about the direction of your business or company.
Unpacking ad organizing: –

The personnel who packed and moved your firm will be the same ones who unpack. We have a professional interior organizer to help you set up the office in a way that translates to your business image. The supervising movers team should be on hand to oversee the unpacking and organization as well as taking into account goods damaged in transit, should there be any.
Moving Tips
There are tips you can put in place that will make the process of relocation an easy one.

Remove from your house all the unnecessary things that will not be coming with you to the new residence.

Make an inventory of all the items

you

will take to the new house after the removal of clutter to give you a perspective of the size of the moving truck. Tick each item as it goes in the truck and as it comes off into the new house.

Personal and confidential documents should always be with you in person at any time.
Since you are in a new location in Orange County, such services as advertising and marketing should be a top priority for movers. Making your company known in the new area as well as informing existing customers and clients of your new location, will ensure that business does not come to a standstill.
Before resuming normal operations, make a list of all issues the relocation raised and handle them. When considering commercial moving companies in Orange County, please visit our website to overview all the services offered.