Thousand Oaks Movers
Ease your move with licensed professionals
USDOT2930691 | CA501283 | MTR0191561
Quoted
Give us a call or send a message and get a final quote with no hidden fees in 10 minutes
Packed
Your goods are fully protected with wrapping and carefully loaded in a truck
Delivered
Items quickly delivered to your new home and placed exactly where you want them to be
We offer expert services for Thousand Oaks residents. Thousand Oaks, California is such a livable place, this is why it attracts new residents. If you're planning a move to the area, you should know that our professional movers will make a process of getting settled in Thousand Oaks so much easier!
We are an established and reputable company –  we offer the highest standards of service for affordable rates. If you want prompt, reliable service from a PUC-licensed company, we encourage you to contact us for a fast and easy quote.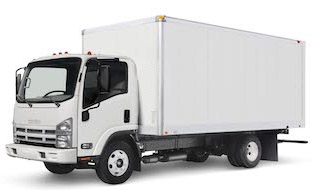 Make smarter move with Movers Best
Contact us to estimate your project
USDOT 2930691 | CA 501283 | MTR 0191561
Experienced and Friendly Movers
Free Protective Materials
Personal manager to coordinate your move perfectly
Give Us a Call
(855) 448-9844
We Will Call You within 5 min.
Or Get a Fast and Easy Quote
What We Have to Offer
We're here to ensure that you get guidance and support that you need as you prepare for moving. Our team of pros brings plenty of experience and know-how to their duties. They are able to provide:
custom quotes

residential moving services

commercial services
As well, movers have can-do attitudes, they are polite and well-groomed, so you'll find that connecting with our experts is a pleasant experience. These movers know exactly how to pack, unpack, assemble or disassemble items for customers. They also know how to get them from one destination to another safely. We offer three tiers of insurance for customers, so you'll be able to select the level of coverage that works for you.
Don't settle for a lower standard of service. Call or email One of Best professional moving companies in Thousand Oaks today!

Safety, Mediterranean climate and very good, stable income of citizens ($119,000 annually for one family) always make this city an attractive place.
Californian Thousand Oaks comes to the top ten cities in the USA, which are called "the safest".
Celebrities come and stay there forever, choosing Thousand Oaks as their home. The good and stable situation in the jobs market and a large number of good high schools in the city area are also good reasons to build a life in Thousand Oaks.
Thousand Oaks Moving Service
Our guys provide Thousand Oaks professional moving service, working in the area, and meet daily different clients.
Movers know how to deal with people owning luxurious houses and renting small apartments.

Professional crews are ready for working the whole day if the client moves from a large house and have a huge amount of cargo.

However, the most popular choice is hiring a crew of 2 men and one truck.

It means, the majority of people, who are going to relocate to a new place, live in medium-size or small apartments or one-two bedroom houses.

Certainly, sometimes it happens a person, who lives with his family in a small home, has so much stuff, that even one truck can't fit into it all his belongings.

In these cases, we recommend choosing four movers and two company trucks.

Ordering our services and a truck, our client is guaranteed: when a crew comes to his home, he should not worry even if all things are not packed.

They do packing of things and loading the truck very fast.

Although our guys are paid hourly, their reputation means much for each one.

Professionalism does not let them delay loading this truck.
When you sign a contract with our Moving company in Thousand Oaks and ensure your cargo, you become our client.
Since that time, our company works for you.

Our crew will be responsible for your belongings and your cargo from the moment of packing things is started until the time when guys unload the truck and finish arranging the furniture and other home things in your new home.

Each one of our Thousand Oaks movers is a man, who feels his personal responsibility for your cargo.

Taking care of each small unit, we work carefully, but very fast.

You can also help us if you pack some things in advance. The home stuff packing will reduce the time of work and save some of your money.

However, in case your things are rather valuable (and especially if you claimed them), it will be better to entrust this process to movers.
They will wrap carefully all furniture not to damage the upholstery, pack your wardrobes and closets into special boxes, provided by our company, fix the packages with cargo inside the truck for better safety. Our guys will always support you morally: any move is always a stress, and we are ready to get you rid of this stressful situation, adding some positive into the day.