Dana Point Moving Company
Ease your move with licensed professionals
USDOT2930691 | CA501283 | MTR0191561
Quoted
Give us a call or send a message and get a final quote with no hidden fees in 10 minutes
Packed
Your goods are fully protected with wrapping and carefully loaded in a truck
Delivered
Items quickly delivered to your new home and placed exactly where you want them to
If you are looking for the best moving company in Dana Point that you can trust, you have come to the right place. Here, we believe that you deserve a service that is both reliable and dependable. That is why our movers take a great deal of pride in handling your possessions with care, adhering to our own philosophy of 'safe and fast.' Along with a transparent pricing policy and easy quoting system, we work to streamline this process so that you get the service you need with enough spare time to focus on what really matters. As a one of the best professional moving companies in Dana Point we made selection of our services that our movers provide for you are listed below.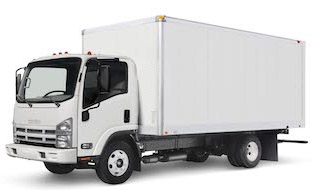 Make smarter move with Movers Best
Contact us to estimate your project
USDOT 2930691 | CA 501283 | MTR 0191561
Experienced and Friendly Movers
Free Protective Materials
Personal manager to coordinate your move perfectly
Give Us a Call
(855) 448-9844
We Will Call You within 5 min.
Or Get a Fast and Easy Quote
Services Offered by Our Company
Our movers are professionals

The movers provide through our residential and commercial services free blankets, professional packing, disassembly and reassembly, packing material, and consultation

Dana Point movers pride ourselves on no hidden expenses, fees, or payments

We are a fully licensed, insured, and bonded company
If you have a question regarding Dana Point Movers that is not answered here or would like to further inquire about our services, then please do not hesitate to contact us directly. We look forward to hearing from you and do our best to help.

Naturally, Dana Point movers will never be jobless: the city attracts more and more people to come there. Sometimes large companies, understanding their future profits of working in Orange County, relocate together with their offices to the place. Their relocation becomes a feast: we will organize everything professionally, fast, with no delays and with the best treatment. If you move things of the whole family yourself, and even attract the aid of friends, acquaintances and relatives, you do risk! What happens if your uncle or cousin drop your plasma TV? Or the situation will turn to be even worse: the company of your friends won't cope with a heavy load when relocating the piano from the fifth floor, and the instrument comes into disrepair or even…fall down and damage your neighbours' property? All costs in this case fall on your shoulders. It will never happen if Dana Point movers work for you, providing the best and the fastest move to a new place. Certainly, you will sign a contract with the company and we give you our best guys to deal with all your loads, cargo, packing and assembling things.
Dana Point Moving Service
This is the main difference between the company moving and move on your own! Dana Point movers are responsible for a certain amount of work, but we have our personal responsibility. And all the details of cooperation are reflected in the special document – a contract. Signing the contract with the company providing you with professional movers, you can be sure: even if something goes wrong, the damage will be paid back. If anything is broken, it will be replaced for the identical thing or compensated.
Our best movers are professionals– work only with the insured stuff.

The type of the insurance you need can be chosen in a company, but in any case it foresees the main thing: nothing should be damaged or lost, but if an accident happens the moving person will get a full compensation.

With

our

movers

you will

stop worrying

about your move – we do our

best

to help you.

You can even sit idly watching how professionals work, packing and unpacking things, disassembling and reassembling the stuff on your arrival.

Certainly, no one will push on you doing anything – you can help the loaders and Dana Point movers if you want, but the contract foresees they should do everything professionally and in time.
Depending on hours, and mileage guys spend relocating  your items to new home the price for the company services varies. Usually a move of a three-bedroom house costs twice more than a move of a one-bedroom house. The details of the Dana Point movers work and the other questions if they appear should be discussed before the move. Anyway, we will provide you with the best movers and equipment.
Dana Point Professional Moving Service.
Dana Point is pretty large (about 35.000 people) city of the Orange County. The best harbor in California, the place adored by local surfers and tourists, dana Point has been constantly growing in the number of people living there and calling this city "my home".
If in 1960 more 1.000 citizens lived there.

Today this number, which has grown up to 35.000 (!) is the best proof that the place charms everybody who comes there with its nature, hospitality and climate.

Otherwise, why do people move to Dana Point to stay there forever?

The best Dana Point movers know the answer for this question: each one who just saw the place once, leaves it with the feeling of love growing inside of it.

The magic of the city which lets everybody fall in love with the place, makes people taking such a serious decision: moving there to live.
The annual Festival of Whales – there is no similar event anywhere in California, throughout the USA and overseas – attracts the city visitors in March, and Tall Ships festival welcomes everybody in September. The beach resort, the city always meets guests, some of them coming once there, do not leave it ever.