Huntington Beach Moving Company
Ease your move with licensed professionals
USDOT2930691 | CA501283 | MTR0191561
Quoted
Give us a call or send a message and get a final quote with no hidden fees in 10 minutes
Packed
Your goods are fully protected with wrapping and carefully loaded in a truck
Delivered
Items quickly delivered to your new home and placed exactly where you want them to
A relocation company should be able to offer you a full range of services for fair prices. When you choose our company, you'll find that we deliver exceptional services for reasonable rates. As well, we offer our clients caring service at our Huntington Beach moving company. Our staff members are really polite and they are also well-groomed. When they visit you, they'll help you to move without the usual stress. Paying for professional moving services is very smart. It's actually cost-effective, especially when you choose a company such as ours. This is why we encourage you to connect with us and plan your move. Doing so will be the key to enjoying superb moving services, without spending too much money. We are here to help!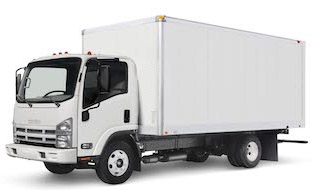 Make smarter move with Movers Best
Contact us to estimate your project
USDOT 2930691 | CA 501283 | MTR 0191561
Experienced and Friendly Movers
Free Protective Materials
Personal manager to coordinate your move perfectly
Give Us a Call
(855) 448-9844
We Will Call You within 5 min.
Or Get a Fast and Easy Quote
When it comes to choosing a

moving company in Huntington Beach

, you'll have choices.

So, why hire Huntington Beach movers?

Well, we have a full array of services, including moving vans and trucks galore, as well as all of the right equipment.

Our Huntington Beach moving company even provides free packing materials to customers who want to do the packing themselves.
As well, we are pleased to pack for you if you'd prefer that. Huntington Beach movers hire experts who know how to pack/unpack and assemble/disassemble. Our pros will protect your belongings and make sure that they are ready to move. Then, our movers will load the truck or van and take care things at Point B. Without our services, you may find that moving is a lot of work. We are one of Best professional moving companies in Huntington Beach, because we really care.

Huntington Beach, CA Movers
Our company is committed to providing superior service for big, small or medium-sized jobs. As well, our Huntington Beach movers are dedicated to offering transparency.
This means that billing is accurate, with no unnecessary charges.
If you're wary of shady operators, you may rest assured that our service is above board. At Movers Best, we're proud to be a professional service that people believe in. When you give us a try, you definitely won't be disappointed with our work.
Huntington Beach Moving Service
Getting organized before a move is such a smart way to take control. Huntington Beach professional moving service.
When you book your move with our company, you'll be able to focus on other stuff, because we'll have your move handled.

We are a bonded company and our team is standing by in order to provide exceptional support for great rates.

Outsourcing moving tasks is really important.

It's cost-effective and practical.

Without our services, you may find that moving wears you out and creates a ton of stress.

We know how busy life is and we are here to make it all easier.
It begins with contacting our team today. Once you've done so, we'll find a truck or van which is just right for your job, arrange for movers to come to you and provide you with a realistic estimate. That will result in the best services for reasonable rate.
At Movers Best, we provide premium support to Huntington Beach residents.
Whether you need to move within the community or elsewhere, you'll find that our services are dependable.

Getting in touch will be the secret of accessing the superb services that you want, without any downside.

Our company gets great reviews in the community because our movers care about customers.

When you choose us, we'll bring this caring spirit to your move.
We'll offer prompt and professional service which is performed according to industry "best practices". It's all about taking the pressure off of you and making your move as easy as it can be. We've been doing it for years, so why not connect with our team today?