La Habra Moving Company
Ease your move with licensed professionals
USDOT2930691 | CA501283 | MTR0191561
Quoted
Give us a call or send a message and get a final quote with no hidden fees in 10 minutes
Packed
Your goods are fully protected with wrapping and carefully loaded in a truck
Delivered
Items quickly delivered to your new home and placed exactly where you want them to
Our Company is respected. We are a proud component of the La Habra, California community and we offer a full complement of services to our customers, including trucks, vans, staff and unpacking/packing and assembly/disassembly services. When you choose Movers Best, you'll be choosing a company with a rock-solid reputation. The key to choosing the right moving company in La Habra is looking for experience and we have years of experience taking care of all sorts of moves, from short hops in the area to cross-country journeys. This is why our moving company encourage you to hire us today. We are the La Habra, CA movers that you've been looking for.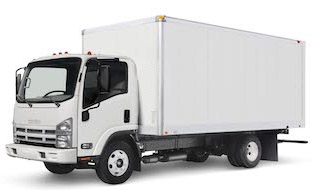 Make smarter move with Movers Best
Contact us to estimate your project
USDOT 2930691 | CA 501283 | MTR 0191561
Experienced and Friendly Movers
Free Protective Materials
Personal manager to coordinate your move perfectly
Give Us a Call
(855) 448-9844
We Will Call You within 5 min.
Or Get a Fast and Easy Quote
Our Staff are Professional and Caring
We've cherry-picked staff members for their positive mindsets, skills and experience.

Our team is the reason why we are one of the best professional moving companies in La Habra.

Since all guys are not created equal, you need to select a company whose team members are dedicated

, professional

and deliver the best services

.
When you choose our company, we'll offer the level of moving support that you prefer and we'll be able to reserve a truck or van which is just right for your move. It's all about matching your needs with the best service and equipment. You'll find that our moving company has a well-groomed, polite and kind team. They are interested in making your move as easy for you as it can be. So, why choose any other La Habra moving service?

If you're worried about the cost of a professional service, you should know that we are more affordable than you might expect. When you choose our services, there won't be any surprises. We will be there to give you an estimate and we'll never tack on unnecessary charges.
We believe in providing ethical service because we know that customers deserve it.
A lot of movers don't offer ethical services. They overcharge and aren't transparent about their billing and business practices. When you select us, you'll know that you're choosing a trustworthy firm and this is so important. There is no need to overpay for the services that you need. We'll make sure that our rates are fair and that you know how much things and services will cost. There won't be any unwelcome surprises when it comes to your final tab. 
Company services should be comprehensive and ours definitely are.
You'll be able to access free packing materials if you want to do the packing yourself.

If you want us to take care of that hard job for you, we'll be happy to.

We have the right skills, materials and knowledge for the job.

We pack very efficiently and we're able to protect belongings in many different ways.

Our main goal is to keep your things safe and sound, during the packing process and beyond.

This is why we recommend taking advantage of our services today.

At Movers Best, we know that reputation depends on delivering quality services to every client.
La Habra professional moving services
Our Company services are yours to access.
It all starts with reaching out to us today.

When you hire our company, we'll make sure that everything is organized beforehand.

While it's always better to get a move organized early, we are often able to handle clients' needs on very short notice.
So, don't hesitate to get in touch, even if you have a tight deadline. We have a large staff and lots of vehicles. To learn more or book a move, please contact us today. We look forward to hearing from you and helping you out.