Tustin Moving Company
Ease your move with licensed professionals
USDOT2930691 | CA501283 | MTR0191561
Quoted
Give us a call or send a message and get a final quote with no hidden fees in 10 minutes
Packed
Your goods are fully protected with wrapping and carefully loaded in a truck
Delivered
Items quickly delivered to your new home and placed exactly where you want them to
We are caring Moving company in Tustin. Are you shopping around for a moving company which serves the needs of Orange County Tustin residents? Whether you want to move into the area or away from it, you'll find that our Tustin professional moving service suits your needs perfectly. We offer a full array of services for reasonable rates and we also offer fast, easy quotes which will take the guesswork out of deciding whether or not we are the right company for you! We are established Orange County Tustin movers and we want to help.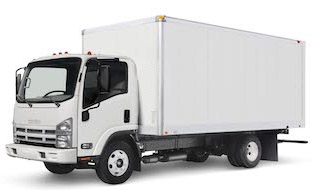 Make smarter move with Movers Best
Contact us to estimate your project
USDOT 2930691 | CA 501283 | MTR 0191561
Experienced and Friendly Movers
Free Protective Materials
Personal manager to coordinate your move perfectly
Give Us a Call
(855) 448-9844
We Will Call You within 5 min.
Or Get a Fast and Easy Quote
We Have Years of Experience
Since we have years of experience and a PUC license, we're definitely a safe choice. As well, we offer three tiers of insurance to customers,being suitable to any movers budget. When you select us, you'll always have choices and our team members will also be standing by in order to offer expert guidance. No job is too big or small. We have a large infrastructure, great equipment and highly-skilled employees. So, we're more than capable of handling short-distance moves and long-distance moves, or anything in between.
Contact us for:
residential services

commercial services

fast, easy quotes
Make the right choice. Hire our company today!

Tustin, CA Movers – Your Perfect Shifting Choice
The movers team consists of people trained to deal with heavy loads, packing things, assembling all kinds of furniture, ready to work with all customers. Or professional personnel do their job fast, loading the trucks and helping people who move to their new houses to arrange furniture. Our company has got an extensive park of specially-equipped vehicles and the permanent staff of professional Tustin movers.
Each one of us is trained in packaging various items, disassembly and assembly of furniture, proper lifting of heavy objects and the use of special tools for transportation of various weights.
When a customer applies for a position in company, he communicates with the company representative. This person introduces the quotation, takes a request to move and passes the information to the manager.
Tustin Moving Service Near Me
The company offers a wide range of services starting from the quotes placement and finishing with the dissembling of the final item at a new place. Entrusting office or home move to the company and our employees is the best variant to turn a relocation fuss and frustration into a pleasant event.
The typical services we offer to our clients include:
Analysis of the movers' quotes and initial consultation on shifting issues

Determination of the movers' budget based on the amount of transported property, required packaging material, vehicles and the number of workers required.

Assistance on the packing and unpacking of the movers' belongings

Coordination of the process
We have outstanding advantages differentiating the firm from other movers:
The price for the services is determined by the contract, so customer should not pay anything extra.

The team works 365 days a year, so if a client needs to move on Saturday or Sunday, crew comes to him exactly this day.

No matter if it is a commercial or residential move, our guys work with enthusiasm until all the volume of work is done.
Tustin communities are the rare gems of Orange County. Beautiful in nature, rich in history, and this city is embossed with an architectural nuance that dates back to the 19th century. That time land barons owned and farmed the large orange grows that ruled the landscape. Tustin began to take shape in the 1960s with the development of sprawling single level ranch-style homes with land around them.
As development progressed, soon the hills and tree-lined streets of North Tustin were dotted with the state homes.

In the late 1980 Tustin Ranch area began to emerge as one of the newest communities in Orange County with its community parks, top-rated schools and a cool Golf courses.

Tustin Ranch also offers a variety of homes from condos to large estates.

While much of Southern California continues to go trendy, Tustin has worked hard to maintain its rich heritage, seen most apparently in the Old Town.

There estates and farmers markets coexist recreating the charm of a bygone era.

Situated nearly the center of Orange County, the residential communities of North Tustin, Tustin, Tustin Legacy and Tustin Ranch offer commuters easy access to the plentiful job market that keeps Orange County residents secure in employment opportunities.

The retail options in Tustin Ranch in the district are limitless.

From movie theatres to the chains that include Target, Home Depot, Best Buy, Costco and Whole Foods Market and represented there.

For those who like to dine out, charming restaurants like California Pizza Kitchen and the authentic Irish pubs open their doors.

Location, unique architecture, local amenities, excellent schools and ties to a bygone era make the communities of Tustin so desirable.
One of Best professional moving companies in local area is the place where the best employees are always ready to help movers to locate to their new homes or move their business to better offices. Make the right choice. Place quotes on our website and hire our company today!