Cypress Moving Company
Ease your move with licensed professionals
USDOT2930691 | CA501283 | MTR0191561
Quoted
Give us a call or send a message and get a final quote with no hidden fees in 10 minutes
Packed
Your goods are fully protected with wrapping and carefully loaded in a truck
Delivered
Items quickly delivered to your new home and placed exactly where you want them to
If you need a professional company for a short, medium-length or long-distance move, you should definitely consider our company. At Movers Best, we work hard to deliver premium moving services to our Cypress, California clients. If you want one of best professional moving companies in Cypress, you'll find that we are a stellar provider. We get great reviews from real-life customers, because we really care about our clients. As well, we are bonded, we provide a host of insurance options and we offer all of the moving services that most people need. Our movers in Cypress are known for ethical business practices. If you're interested in avoiding unnecessary charges and getting overcharged in general, you'll be pleased to know that our rates are very competitive.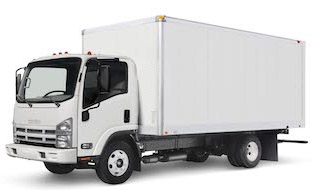 Make smarter move with Movers Best
Contact us to estimate your project
USDOT 2930691 | CA 501283 | MTR 0191561
Experienced and Friendly Movers
Free Protective Materials
Personal manager to coordinate your move perfectly
Give Us a Call
(855) 448-9844
We Will Call You within 5 min.
Or Get a Fast and Easy Quote
All movers are not all created equal.
There are shady operators out there.

The best way to stay safe is to choose us.

Our Cypress movers are reputable and established, with years of experience.

Fly-by-night moving companies are out there and some of them just can't be trusted with precious belongings.

When you place your trust in us today, you'll be able to access the very best in moving services, without needing to worry about a thing.
We are a bonded company, we've been moving client's possessions for years and our technicians are clean and well-groomed, with great packing/unpacking and assembly/disassembly skills, as well as clean driving records. We're very careful about whom we hire.

We are a full-service moving company. This means that you'll have the opportunity to select the level of moving support that you prefer. If you want us to pack for you, we'll be pleased to. If you'd rather take care of that on your own, you should know that our Cypress movers will give you free packing materials. Usually companies don't offer free packing materials to clients.
We're proud to go the extra mile for customers by offering them this service.
Our Cypress professional moving service is top-notch. If you do want packing/unpacking and assembly/disassembly, you'll find that we offer superb services of this type. We know how to pack perfectly, with a mind to keeping belongings safe and secure as they are transported.
Hopefully, this comprehensive guide has helped you to learn more about who we are and what we have to offer.
Since you do have choices in terms of movers, we want to explain why we are a safe pick.

As well as serving Cypress residents, we are also happy to serve the needs of residents in plenty of other parts of the State of California.

When you choose us, we'll make sure that the right vehicle is ready for your move and that enough staff are on hand to take care of things.

Our movers are here to make you happy and our company is large enough to handle all sorts of jobs. We have a nice, modern fleet of trucks and vans, as well as superior equipment. We have everything that's needed in order to move client's belongings efficiently.
Now that you know more about our movers, why not connect with our team today? If you do, you won't be disappointed. We're standing by to offer advice and guidance and we are committed to providing you with access to a stress-free move. We want to take care of things for you, so you may relax and focus on other elements of changing residences. We'll handle the hard work for you. To find out more, please connect with our team today. The Cypress movers look forward to hearing from you.