San Juan Capistrano Moving Company
Ease your move with licensed professionals
USDOT2930691 | CA501283 | MTR0191561
Quoted
Give us a call or send a message and get a final quote with no hidden fees in 10 minutes
Packed
Your goods are fully protected with wrapping and carefully loaded in a truck
Delivered
Items quickly delivered to your new home and placed exactly where you want them to
If you're located in San Juan Capistrano, California, and you need a moving company, you should consider Movers Best. Our company is respected in the local community and we are bonded. As well, we offer plenty of insurance options for customers. Today, we'd like to share more information about us and all that it has to offer. By giving you the information that you need, we hope to make it simpler for you to decide whether or not we are right for you. Now, let's talk in more depth about who we are and what we have to offer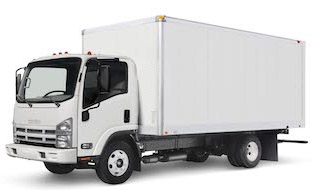 Make smarter move with Movers Best
Contact us to estimate your project
USDOT 2930691 | CA 501283 | MTR 0191561
Experienced and Friendly Movers
Free Protective Materials
Personal manager to coordinate your move perfectly
Give Us a Call
(855) 448-9844
We Will Call You within 5 min.
Or Get a Fast and Easy Quote
First off, we have years of experience.
A

moving company in San Juan Capistrano

should be experienced and we are!

We have knowledgeable movers who know exactly how to pack, unpack, assemble, disassemble and move belongings.

When you select our movers, you may choose basic moving from Point A to Point B or let us take care of the packing/assembly and unpacking/disassembly for you.

Since we do provide so many options to clients, you'll find that we are one of best professional moving companies in San Juan Capistrano.

We've spent years building our good reputation.
We know that we're only as good as our last job. If you want a company which values every single customer, you'll find that our movers are that type of firm. You'll always be treated with respect.
Whether you want to move a short distance or cross-country, or anything in between, you'll find that our movers have the right infrastructure.
We are a professional company with a big fleet of trucks and vans of San Juan Capistrano movers.
As well, our staff levels are high, so you'll find that choosing our movers is the key to getting the services that you need. We'll match you with the ideal truck or van and also make sure that enough technicians are available before and/or during your move. It's all about giving you the excellent customer service that you deserve.

San Juan Capistrano Moving Service
Now that you know more about our services, why not select us?
When you do, you'll access reliable service which matches your own moving timeline.

Getting started will be as easy as contacting our movers today.

We have people standing by to talk to you or answer your email and these customer service representatives will be able to arrange your move expertly.

You'll find that we are warm and friendly people.

We have the skills and experience to plan moves in an organized and cost-effective fashion.
We are very efficient, so why select other movers? Don't you deserve the best moving service?
There's really no substitute for quality and experience. This is why you should hire our San Juan Capistrano professional movers today.
We know that you want affordable moving services which are dependable and reasonably-priced.

If you choose us, and you want to pack up your possessions on your own, you should know that we'll provide you with free packing materials in order to help you out.

If you prefer to, you may get us to pack stuff up for you.

We're definitely good at this and we will be happy to take care of this tough task for you, so that you may focus on work, hobbies and relationships.
Moving doesn't have to be a big chore. When you select our company, you'll find that we are able to take quite a bit of pressure off of your shoulders. Since we're an ethical and trustworthy company, we are able to provide great services for reasonable rates.