Santa Ana Moving Company
Ease your move with licensed professionals
USDOT2930691 | CA501283 | MTR0191561
Quoted
Give us a call or send a message and get a final quote with no hidden fees in 10 minutes
Packed
Your goods are fully protected with wrapping and carefully loaded in a truck
Delivered
Items quickly delivered to your new home and placed exactly where you want them to
Are you moving and unsure what Moving company in Santa Ana to go with? You've come to the right place. Here we are experts in providing a family run and operational assistance that is as personal and direct as it is professional. Operating with our 'safe and fast' philosophy, we work to make moving goods for either your home or business the most reliable and safe in the industry. Going with us means going with a company that prides itself on its service.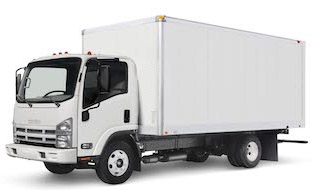 Make smarter move with Movers Best
Contact us to estimate your project
USDOT 2930691 | CA 501283 | MTR 0191561
Experienced and Friendly Movers
Free Protective Materials
Personal manager to coordinate your move perfectly
Give Us a Call
(855) 448-9844
We Will Call You within 5 min.
Or Get a Fast and Easy Quote
Get detailed quotes with no hidden fees or surprises

Have the expertise of a fully licensed, insured, and bonded company

Benefit from the professionalism of a company that maintains a high satisfaction rating within and beyond the community

All loading trucks will be fully loaded with equipment for the job

A professional team handling your furniture and goods
Working everyday to ensure a quality of service delivered to our customers, we have sufficient expertise in the services being offered to the residents of this beautiful city. Please feel free to contact us if you have any questions or concerns regarding moving your goods. We hope to hear from you soon.

Those who work for our company consider themselves the happiest people in the world. They do they job and they can help people. The specific features of the city life influence very much the housing quality and the real estate market. Many people here live in small homes. Such a situation when a family with kids live in a one bedroom apartment is a typical Santa Ana situation. All Santa Ana movers know about this (as many are residents of this city). They sympathize their clients who want to change their homes and do everything to make the start of their new life – a move to a new home – a small first.
Our guys at Santa Ana Movers are individuals who plan to work efficiently, helping movers to relocate.
That is why, we do our best to prove: we are exactly these people who can do the job better than others, providing Santa Ana professional moving service.
Devoted to their job Santa Ana movers never forget that their task is to help their neighbours and people they know (many clients are these people).
Our guys do not get any extra profit for the job they do: just the fixed salary.

No customer, who hires us will be asked to pay extra fee for packing or loading, assembling the home stuff or relocating the units to the upper stores.

The contract, signed in advance, has the information about these details, and crew

knows about it.

People who proudly call themselves our team are responsible to help people who move, supporting them with warm, good words.

Those who work with us are ready to deal with heavy loads and arrange the furniture with pleasure.

The job, offered by our company,

One of Best professional moving companies in Santa Ana

, gives them additional privileges.

All our employees know that they can feed their families and children as they work honestly and hard.

Hire us and the team of hard-working, honest, smart and strong people will come to you to help with your move.
Santa Ana is a large and old (founded in 1869) city in Southern California with more than 320.000 people living on 27 square miles.
Such a high density of population causes traffic jams and tons of people in the streets as well.

The city is not the safest at night, but at the daytime its streets are full of residents.

The place is located pretty far from the coastline (20 minutes drive).

The Orange County history started in Santa Ana, over the years the place drew many people.

Santa Ana is more a business community, than a resort like other Orange County cities.

This is a great Latino community where many people from Mexico and Latin America countries come and stay in this beautiful place.

Despite the housing density and the lower wages, it is still the good city to live in.

Those who find the job there are happy people.
A great amount of Santa Ana residents work for Ingram Micro and Rancho Santiago Community College District, Tenet Healthcare and United Building Services.