Orange County Moving Company
Ease your move with licensed professionals
USDOT2930691 | CA501283 | MTR0191561
Quoted
Give us a call or send a message and get a final quote with no hidden fees in 10 minutes
Packed
Your goods are fully protected with wrapping and carefully loaded in a truck
Delivered
Items quickly delivered to your new home and placed exactly where you want them to
Whether you are moving within Orange County or beyond finding the right moving company can simplify the transferring process. Instead of doing everything by yourself, why not try for yourself a family owned company that puts clients ahead of everything else? Here at one of the best professional moving companies in Orange, we are proud of our reputation and continuing client's focus. Believing in our 'best service' philosophy of moving, is proud not only of making the job done, but in doing it in a right way. Below are the services movers Orange County can provide for you.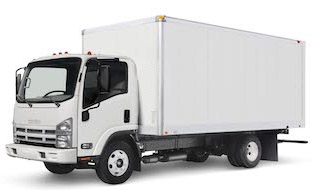 Make smarter move with Movers Best
Contact us to estimate your project
USDOT 2930691 | CA 501283 | MTR 0191561
Experienced and Friendly Movers
Free Protective Materials
Personal manager to coordinate your move perfectly
Give Us a Call
(855) 448-9844
We Will Call You within 5 min.
Or Get a Fast and Easy Quote
Services Offered By Our Company
We employ a professional staff of movers for all residential and commercial moves

We provide through our residential and commercial moving services free moving blankets, professional packing, disassembly and reassembly, packing material, and consultation

Service includes no hidden expenses, fees, or payments

We are a fully licensed, insured, and bonded moving company
Please feel free to contact Orange County Movers if you have any questions regarding relocation services. Working with you at every step of the way, we will help to ensure that everything goes smoothly, relying on our reputable transparent practices to guarantee the job completion. Contact the company today.

When representatives of the movers.best Movers company – skilled Orange movers come to your home you will expect a completely guaranteed fixed testament based on your specific needs in a complete moving , storage and package for an honest price.
The team of Movers Orange Company
helps
people to deal with packing stuff and
things loading when
customers move on a long distance or make a local move.
Whether you move to any city of the Orange County or to another building located in your neighborhood, movers Orange will do their job seriously, professionally and with no extra fees. Professional packing of your belongings, made by movers Orange will never allow the situation when your furniture or fragile things are damaged or broken. Any representative of Movers Orange Company knows: they take a personal responsibility for the things the customer entrusted them to move.
Although the client's belongings are insured before the move, movers Orange keep an eye of each smallest item belonging to the customer.
Consequently, nothing should happen to the things when you relocate to your new home with the movers.best Movers company and when movers Orange help you doing it.

The slogan of the company: "Safe and Fast" can tell you much about the work of Orange professional moving service and everybody responsible for your belongings and your easy move.

Before your move you should make an agreement where all the rights and responsibilities yours and the moving company are assigned.

The belongings of the customer are insured.
Afterwards, if anything happens with your cargo or the things are damaged, your harm will be compensated. If during the move you lose something, you should know: movers Orange are responsible for this loss. Certainly movers Orange remember about it each moment and take care about your stuff even better that they care about their belongings. However, these people love their job, and do everything with pleasure and great enthusiasm. Moving with movers Orange help, you will remember this day as the event which has made you happier.
Orange is an unusual place. It has saved many houses which were built more than 100 years ago. The community population (about 140.000 people) is proud of the city's history and its architecture reflecting authentic features of the past.
Established in 1869, the city of Orange is a part of the urban agglomeration of Los Angeles area.

Until the middle of the last century Orange, like most of communities in Southern California, was developing rather slowly.

But thanks to a rapid growing metropolis of Los Angeles, placed nearby and good transport connections the place started to grow very fast.

During the last 50 years the amount of people who call Orange their home has grown up to 500%.

The new residents are attracted by the climate in the place: almost always warm and mild, and by good ecology.

Orange city has beautiful gardens, old charming houses, parks and lakes.
The range of luxurious restaurants attracts more visitors to this place, popular with tourists and so loved by its residents. Parks and fabulous bars, playgrounds for kids and people – always smiling and happy they live in this paradise: this is the picture which you see coming here. Ask today's residents of Orange how they got there. You will be astonished to learn that most of them moved to this fancy place as they fell in love with its atmosphere. Every day the place gets its new residents, and movers Orange, working for the movers.best Movers company help them in making their dream a reality.