Seal Beach Moving Company
Ease your move with licensed professionals
USDOT2930691 | CA501283 | MTR0191561
Quoted
Give us a call or send a message and get a final quote with no hidden fees in 10 minutes
Packed
Your goods are fully protected with wrapping and carefully loaded in a truck
Delivered
Items quickly delivered to your new home and placed exactly where you want them to
When you choose our moving company in Seal Beach, you'll be one step closer to getting prompt and professional movers service which is delivered by professionals. It doesn't matter whether it is local move or moving across country. We have the ability to do the job for you regardless of its size.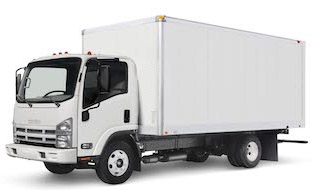 Make smarter move with Movers Best
Contact us to estimate your project
USDOT 2930691 | CA 501283 | MTR 0191561
Experienced and Friendly Movers
Free Protective Materials
Personal manager to coordinate your move perfectly
Give Us a Call
(855) 448-9844
We Will Call You within 5 min.
Or Get a Fast and Easy Quote
For example, you may do the packing yourself, with free packing materials being provided for our movers, or you may select a higher level of support, which means that we'll take care of the packing and unpacking, as well as the assembly and disassembly. It's really up to movers how much support you choose.

Seal Beach Movers are committed to excellence. We have required infrastructure and staff to satisfy any clients' needs. For example, we have a large fleet of vans and trucks, so our firm could offer the right vehicle for your job.
Our vehicles come in a host of sizes, so they are plenty of options. We offer different levels of insurances for our movers being most appropriate for your needs and budget. Additionally, we offer packing/unpacking and assembly/disassembly if you require it plus all inclusive prepositions upon individual preferences.
This means that you'll be able to choose the level of insurance which is most appropriate for your needs and budget. As well, we offer packing/unpacking and assembly/disassembly if you want it. Some Seal Beach movers don't offer all of these elements and options. With this in mind, why select another company?
Seal Beach Moving Service
Our Company representatives offer special services in comparison to competitors.
Reliable transferring services which are delivered in a respectful manner

Easy communication with our representatives – get in touch with just one click. Just make contact via the "contact us" at the website and get your move organized today.

"Last-minute" offerings and all inclusive prepositions being suitable to any customer
Our goal is to help and our Seal Beach professional moving service is committed to assisting you, no matter when you book.
Now that you know more about us, why not get things started?
Since we are bonded, we offer insurance and we provide all of the moving services that customers want and need.
We have some unique advantages, which make Seal Beach Movers a smart selection for perspective client.
Once you've gotten in touch and accessed the moving services that you need, you'll be able to relax and think about other things.

Moving is easier when you outsource some or all of the work to our company.

We will take good care of your possessions and we'll also respect your property.
We work quickly, but thoroughly and we ensure that every detail is handled with care. Since we do offer all of the bells and whistles, without overcharging, you'll find that connecting with us today is a wise decision.