Yorba Linda Moving Company
Ease your move with licensed professionals
USDOT2930691 | CA501283 | MTR0191561
Quoted
Give us a call or send a message and get a final quote with no hidden fees in 10 minutes
Packed
Your goods are fully protected with wrapping and carefully loaded in a truck
Delivered
Items quickly delivered to your new home and placed exactly where you want them to
Our Company is called Mover's Best and we provide all-inclusive assistance to those who wish to move in or out of Yorba Linda. Since our services are comprehensive, we're able to tailor them to the specific needs of our clients. Moving Company in Yorba Linda. We are proud of what we do and we want you to know that choosing us will be the best way to take the pressure off on moving day. Whether you require little or much support we will be there to help. We are definitely one of best professional moving companies in Yorba Linda Our moving experts have tons of experience and they are able to handle big or small jobs. Today, we'd like to share more information about our company…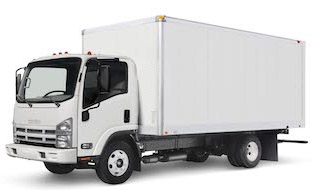 Make smarter move with Movers Best
Contact us to estimate your project
USDOT 2930691 | CA 501283 | MTR 0191561
Experienced and Friendly Movers
Free Protective Materials
Personal manager to coordinate your move perfectly
Give Us a Call
(855) 448-9844
We Will Call You within 5 min.
Or Get a Fast and Easy Quote
Choose Your Preferred Level of Service
When you select our company, you'll find that we provide all of the choices that you need.

For example, we offer packing and unpacking by our skilled staff members, upon request, and also offer assembly/disassembly services
As well, we are proud to offer free packing materials to our customers. Our fleet of vehicles is large and we offer trucks and vans in a host of sizes, so there will be a vehicle which is just right for your job.

Our is bonded and we offer different tiers of insurance coverage to our customers. If you want to deal with a trusted and established company, you'll find that we really deliver.
We get great reviews from our clients and we are able to handle cross-country moves, as well as local ones.
Some companies don't have their proven track record and that's why you should place your trust in Yorba Linda movers today. It's really the secret of taking the stress out of an upcoming move. We are definitely one of best companies in Yorba Linda. and we are confident that we can provide you with exceptional services for fair prices. So, why choose any other company in Yorba Linda?
Yorba Linda Moving Service
If you're ready to organize the move, you should know that our team is ready to assist you.
When you contact us, you'll be able to select the perfect moving vehicle for the job. We'll be there to provide plenty of guidance and suggestions.

As well, we'll offer you the option of basic service, mid-range service or high-end service.

Our Yorba Linda professional moving service

has been around for years, so we're an integral part of the community.

Since we do offer so much experience and have a great reputation, don't you think it's time to contact our Yorba Linda moving service?
Now that you know more about our company, you won't need to look any further for the dependable moving services that you need.
We are prompt, professional and standing by to offer the right level of support.

We really enjoy giving our customers impressive service and you'll find that we are always polite and respectful.

Our team members are clean and well-groomed and they will always respect your property and possessions.

We know that moving can be stressful.
We're pleased to offer services which take the pressure off. If you're planning a move, talking to us today, or sending us an email, will be the best way to get your move up and running. We'll provide you with full assistance throughout the process and we'll do do everything to sure that your move is smooth and perfect.