Fountain Valley Moving Company
Ease your move with licensed professionals
USDOT2930691 | CA501283 | MTR0191561
Quoted
Give us a call or send a message and get a final quote with no hidden fees in 10 minutes
Packed
Your goods are fully protected with wrapping and carefully loaded in a truck
Delivered
Items quickly delivered to your new home and placed exactly where you want them to
The best professional Moving Company in Fountain Valley. Planning a move requires a great deal of planning and forethought. Let us, at Fountain Valley Movers, make the relocation of your possessions a straightforward process. Here, we believe that every person deserves the opportunity to have their goods moved by the best professional service provider. That is why we work to uphold high standards in the industry, understanding that our reputation is only as good as the job we provide for you. Below is a list of those services we provide as a One of Best professional moving companies in Fountain Valley.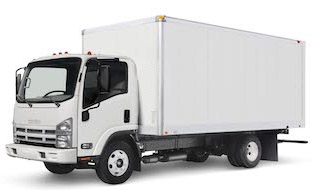 Make smarter move with Movers Best
Contact us to estimate your project
USDOT 2930691 | CA 501283 | MTR 0191561
Experienced and Friendly Movers
Free Protective Materials
Personal manager to coordinate your move perfectly
Give Us a Call
(855) 448-9844
We Will Call You within 5 min.
Or Get a Fast and Easy Quote
Our

moving company

employs

a professional staff

Our residential and commercial services include free blankets, professional packing, disassembly and reassembly, packing materials, and consultation

We provide a hassle free, straightforward process of hiring our services with no hidden fees, expenses, or payments

We are a fully licensed, insured, and bonded company

Our 'safe and fast' mantra ensures the standards of punctuality and care that we pride ourselves on
When it comes to relocation, let the professional moving company take care of it for you. Priding ourselves on the values we uphold as a family business, we understand what you expect from a moving company and we strive to surpass that.

Fountain Valley, CA Movers
Our company, Fountain Valley movers, doesn't do estimates, but you will be presented with clear hourly rate with no hidden fees. Together with dispatcher client can calculate the approximate final sum he/she should pay for moving. Certainly, not only the help with loads and truck comes into the services we provide. We also do the following:
packing and unpacking your belongings in the best way,

wrapping additionally the stuff that can be easily broken,

disassembling of your furniture,

assembling the furniture after the arrival to the new place,

arranging the furniture around the new home.
Fountain Valley Moving Service
It is natural that we will work only with the insured loads and cargo. Everybody wins when the things are insured: our moving company will handle the stuff with care, the owner is sure: nothing will be broken.
If an unexpected accident happens and the customer's belongings of the moving person are damaged, he gets the compensation for the loss.

Today we recommend the customers to ask our guys all the questions appearing before the move takes place.

As a rule our company gives you the following advice: those who have kids or pets must hire a nurse to watch them when you move.
Although we do our best to turn your relocation into a first, relocation is always stressful. If you dislike being in the center of fussing, we recommend you to relax when you move. The teams are professional enough to do everything for you fast, with no problems and in the best way.
Fountain Valley as the other popular cities in Orange County has one feature: its population is growing so fast, that it is really difficult not to notice.
Two thousands of the 1960 city residents "turned" into over 57.000 Fountain Valley residents for today.

Such a tremendous growth of the city residents amount might be easily explained: the climate and the nature there are like in paradise, and they make people fall in love with the area really fast.

Meanwhile, there is another one, more serious reason of the population growth there.

Fountain Valley has got a great number of places to work at: there are no jobless people in the area.

Those who do not have a working place, simply do not have a wish to work.
Where can you work in Fountain Valley? Regional Hospital and Medical Center, first of all: those who got medical education will find the best job there. Memorial Medical Center should be also mentioned. Such popular companies as Costco, Fry's Electronics, Kingston Technology and others offer vacations to new specialists. If you enjoy helping people, and if you are a man who loves working physically, you can become a member of Fountain Valley moving team working in the area. You will work together with people who want to relocate to the place. The team of our moving service providers is the company of friendly, knowing what they do and confident people who work professionally and love what they do. The city which attracts new people with its hospitality can't hire bad Fountain Valley professional moving service. The city reputation and the company good name must be supported by the people who come to this work willingly, love physical job and are always ready to help a person in the safest and best way.