Coto de Caza Moving Company
Ease your move with licensed professionals
USDOT2930691 | CA501283 | MTR0191561
Quoted
Give us a call or send a message and get a final quote with no hidden fees in 10 minutes
Packed
Your goods are fully protected with wrapping and carefully loaded in a truck
Delivered
Items quickly delivered to your new home and placed exactly where you want them to be
Our Company is a smart choice for even the most discerning customers. At Movers Best, we've spent years helping people to move in and out of Coto de Caza and we're really proud of all of the services that we provide. As a full-service company, we offer services for big, medium-sized and large moves. As well, we are able to offer optional services, including packing and unpacking and assembly and disassembly. When you hire us in Coto de Caza today, you'll be choosing a company which is dependable and affordable. Today, we'd like to share more information about Coto de Caza movers and all that is has to offer.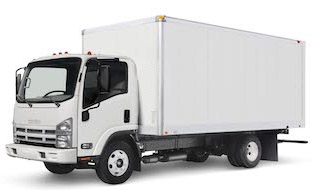 Make smarter move with Movers Best
Contact us to estimate your project
USDOT 2930691 | CA 501283 | MTR 0191561
Experienced and Friendly Movers
Free Protective Materials
Personal manager to coordinate your move perfectly
Give Us a Call
(855) 448-9844
We Will Call You within 5 min.
Or Get a Fast and Easy Quote
In other words, fly-by-night companies pop up and they don't have a lot of reviews and so on.
With us, you'll be choosing one of best professional moving companies in Coto de Caza.

We have a strong and positive reputation, we've been in business for years and we're here to help.

It's important to choose a company with experience.
Movers need to understand how to keep possessions safe from Point A to Point B and they also need to understand the fundamentals of assembly and disassembly. Our Guys do know how to keep possessions in mint condition. They are respectful, hard-working and committed to delivering impressive service.

Contacting Coto de Caza movers is a smart choice, because we offer you so many options. When you choose our company, you'll be able to ask for the level of moving support which is best for you. Some of customers like to pack up their stuff on their own.
For these customers, we offer free packing materials which make it all easier and then come and move the stuff where it needs to go.
Other customers prefer to have our team pack everything up and do assembly and disassembly. You may choose the support which is right for you. Since we do offer options, including different levels of insurance, why choose any other Coto de Caza movers?
Coto de Caza Moving Service
We provide all of the options that you need, without charging you too much money.
We are interested in long-term success, so we never add unnecessary charges or indulge in any other unethical business practices.

Since we do charge fairly, we stay in business and stay successful over the long term.

Our Coto de Caza professional moving

services

 are very trustworthy.

When it comes to your precious belongings, this kind of trust is so important. It's much better to choose a company with a proven track record and we have this.
Why Not Book Your Move Today? Our Coto de Caza movers are staffed with caring and conscientious experts.
When you make contact today, we'll help you to book your move in no time flat. We'll be here to offer guidance, support, advice and best services.

We want your entire move to be as easy as possible.

We know that moving is stressful, because life is so busy nowadays.
When you outsource the task to our company, you will not be disappointed. We will take the pressure off of you and allow you to to take care about other aspects of your life. You'll know that your move is organized and that everything will come together perfectly on moving day. We recommend booking our services as soon as you can. However, we often help those who need to move at the drop of a hat.