Rancho Santa Margarita Moving Company
Ease your move with licensed professionals
USDOT2930691 | CA501283 | MTR0191561
Quoted
Give us a call or send a message and get a final quote with no hidden fees in 10 minutes
Packed
Your goods are fully protected with wrapping and carefully loaded in a truck
Delivered
Items quickly delivered to your new home and placed exactly where you want them to
Are you considering moving? Let us make the process simpler by providing a transparent and straightforward assistance designed to protect the assets you hold most dear. Taking in account the comprehensive market knowledge, we treat every move as a unique case, understanding full well that our reputation as a company is always dependent on the job at hand, and not on a past legacy. Building up our reputation within the Rancho Santa Margarita movement and beyond, let us show you what a home service company can be.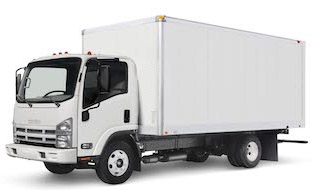 Make smarter move with Movers Best
Contact us to estimate your project
USDOT 2930691 | CA 501283 | MTR 0191561
Experienced and Friendly Movers
Free Protective Materials
Personal manager to coordinate your move perfectly
Give Us a Call
(855) 448-9844
We Will Call You within 5 min.
Or Get a Fast and Easy Quote
Pricing is simple, with no hidden fees, costs, or additional expenses involved

We provide Rancho Santa Margarita

professional moving

service

for both commercial and residential movers in the city and beyond

We are a fully licensed, insured, and bonded

moving company in Rancho Santa Margarita

We employ a professional staff of movers that understand the worth of your belongings

Our policy is to work with you from the beginning, identifying and resolving problems ahead of time
If you are interested in learning more about the services we can offer, then please do not hesitate to contact us. We look forward to hearing from you!

Rancho Santa Margarita, CA Movers
If you have already an experience in relocation to another places and cities with your belongins, then you probably understand the complexity of this process. The team of Rancho Santa Margarita movers knows how frustrating relocation process can become and makes the job fast and well. Using the services of One of Best professional moving companies in Rancho Santa Margarita, you simplify the process of relocation.
You may even not participate in the process of you do not want to.
You should not worry about the packaging material: our packers will pack your belongings and wrap the furniture without damaging and scratching it.
Rancho Santa Margarita Moving Service
You are guaranteed that your belongings will be safely transported to the new place. As before the relocation event you sign a contract with the company and insure your belongings you may be sure: we will take care about your things the best way.
The team of men which will come to you start their job: packing things, disassembling the units of furniture and wrapping them into the special material, loading the truck.

The units which can be broken, will be fixed with special belts.

No one of our guys will ask you to pay for the job extra money: the costs are fixed by your contract.

Professional movers are proud of their place and their job.

They work for the high reputation company.

That is why your experience with these people will be a success.

All RSM movers have a personal approach to each of their clients.

They are helpful and positive people. Be sure: a move with us will be a breeze.
Rancho Santa Margarita is a young city in Orange County where almost 50.000 people live today. The concept of creating the city was to make a place which is free from fuss, crime, bad ecology, traffic jams and depressed atmosphere. American people are frustrated from all these things, they want to have something different.
Rancho Santa Margarita has become the community which offers its residents and guests safe and happy life.

The area has many private and public schools, lakes and parks where people relax after work.

Central Park is the center of Rancho Santa Margarita life. It has a soccer arena, kids' playgrounds, fiends to play sports and arrange small performances.

All type of events are organized there. Rancho Santa Margarita is the city which is divided into the smaller communities.

They are Dove Canyon, Robinson Ranch, Rancho Cielo.

Dove Canyon is the area where mostly wealthy people live.

The houses there are private, belonging to one homeowner.

The place is located in a picturesque canyon with waterfalls and a horse trail.

Robinson Ranch is the oldest city community which has two large parks in its area.

Rancho Cielo is the smallest area with small houses built for single families.

Mostly residents belonging to upper-middle class live there.

Despite such a gradation the city lives as one friendly community with a calm life and no fuss.

Unlike the other places in Orange County here population is not growing so dramatically fast.

People live there for years.
The city residents sincerely believe there is no place better than Rancho Santa Margarita. If they relocate somewhere, they do it within the city or its smaller communities, mentioned above. They adore their city and their life. When our guys get a new task to help a person relocating to the city or visiting Orange County area, they do their best to make this move a pleasure. Often people hiring us find friends among our devoted and sincere guys.