Buena Park Moving Company
Ease your move with licensed professionals
USDOT2930691 | CA501283 | MTR0191561
Quoted
Give us a call or send a message and get a final quote with no hidden fees in 10 minutes
Packed
Your goods are fully protected with wrapping and carefully loaded in a truck
Delivered
Items quickly delivered to your new home and placed exactly where you want them to
Our company is bonded and we offer different levels of insurance to customers. When you choose Movers Best, you'll be choosing a moving company in Buena Park which has a strong and positive business reputation. Our clients know that we go the extra mile in order to help them enjoy easier moves. We are there to reduce their stress and get precious belongings from Point A to Point B. If you want to hire a relocation company, we encourage you to consider Buena Park Movers today.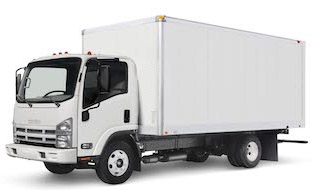 Make smarter move with Movers Best
Contact us to estimate your project
USDOT 2930691 | CA 501283 | MTR 0191561
Experienced and Friendly Movers
Free Protective Materials
Personal manager to coordinate your move perfectly
Give Us a Call
(855) 448-9844
We Will Call You within 5 min.
Or Get a Fast and Easy Quote
When it comes to choosing a moving company, it's important to consider experience.
Our company is one of best professional moving companies in Buena Park and our movers are proud of the reputation that we've built.

Our good reputation is based on a solid foundation.

We provide a host of options to customers, from moving their belongings after customers pack them to doing the packing/unpacking and assembly/disassembly ourselves, as well as the transportation.
Whether you want a bit of help or a lot, you'll find that our company has the right skills, experience and services. We'll cater to your needs by providing you with the level of support that is right for you.

are not all the same. We offer more experience, all of the right services and a team of polite and clean moving technicians. When you call our movers today, we'll ensure that your upcoming move is organized correctly.
Our goal is to reduce your stress level prior to the move and on moving day.
Buena Park movers are supposed to offer prompt, professional services, without unnecessary charges, and we do provide that high standard of service. Our billing is ethical, so you'll never be charged for any expense that isn't legitimate. With this in mind, why choose another service?
Buena Park Moving Service
Our Buena Park Movers professional service is comprehensive.
Choose the level of service that you like.

We have a fleet of moving vans and trucks available, so we'll be able to reserve the right vehicle for the task.

As well, we are pleased to provide free packing materials to clients.

Since we offer the services that people need, as well as trustworthy and dependable staff members, we are a great choice.

Our movers will protect your stuff during the move and make certain that it arrives at Point B in mint condition.
As well, we'll always be respectful of you and your property and possessions. If you're interested in moving, it's probably best to get things organized early. This means giving us a call and letting us know what you need. If you aren't sure how much moving support is required, you should know that we provide plenty of advice free of charge. Since we do have tons of experience, we're able to help clients access the perfect degree of moving support for their needs and budget.
Our success is based on the fact that we care about customers.
If you want a moving company that cares, reaching out to Buena Park Movers today will be a smart strategy.

We are standing by to take your call or answer your email.

We know that you want your move to be simple and our cost-effective services will definitely make it easier!

Without our moving services, you may find the process of moving to be tiresome and time-consuming.
Once we've booked your move, you'll be ready to think about other things. You'll know that we will be there on moving day to get your belongings where they need to go.