Placentia Moving Company
Ease your move with licensed professionals
USDOT2930691 | CA501283 | MTR0191561
Quoted
Give us a call or send a message and get a final quote with no hidden fees in 10 minutes
Packed
Your goods are fully protected with wrapping and carefully loaded in a truck
Delivered
Items quickly delivered to your new home and placed exactly where you want them to
Placentia, California is a beautiful place and we're proud to be a highly-rated company here. If you want superb moving services, you'll find that we experts in the field. Our team of experts is ready to offer you all of the moving help that you need. Whether you want minimal assistance or full-service, you'll find that we have the staff, equipment and vehicles for the job. Choose your preferred services in order to accessing support which fits your requirements and your budget. We're a moving company in Placentia which is an important part of the local business community. We've been in business for years and we have the knowledge and experience that clients need.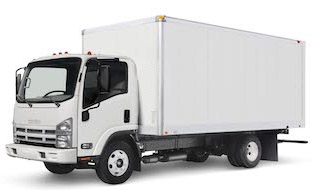 Make smarter move with Movers Best
Contact us to estimate your project
USDOT 2930691 | CA 501283 | MTR 0191561
Experienced and Friendly Movers
Free Protective Materials
Personal manager to coordinate your move perfectly
Give Us a Call
(855) 448-9844
We Will Call You within 5 min.
Or Get a Fast and Easy Quote
Since we are one of best professional moving companies in Placentia, we think that you should get in touch today!
Our team of Placentia Movers will be there for you on every

repositioning step

.

These

reputable professionals 

are experts at a host of tasks related to moves, from driving vans and trucks safely to packing and unpacking possessions to assembling and disassembling items.

With this in mind, why choose other

Placentia movers

?

Our Placentia moving service is so respected and this is because we are ethical in terms of doing business.
We don't add unnecessary charges to your invoices, we provide realistic quotes for the services and we show up when we're supposed to. If you want honesty and integrity, you will find it at our company.

Do you want affordability from a moving service? If the answer to this question is, "yes", you'll be pleased to know that we price our services competitively.
Placentia Movers believes in fair pricing and fair pricing also helps us to win new business and to keep making customers happy.
For this reason, you may expect reasonable prices when you choose us. As well, we offer free packing materials to clients who want to do packing tasks themselves. In addition, we provide a range of insurance coverage options to customers. You may choose basic or comprehensive coverage, as well as something in between, in order to get the level of coverage that is right for you. Don't you want that from a moving service?
Every Placentia professional moving service is different. However, some companies are a bit shady.
They don't have proven track records, so they are unknown quantities.

Some provide additional charges

for making money in

the unethical way.

When you choose us, you'll avoid these bad apples.

You'll be able to access caring support from a company which doesn't overcharge or do anything shady.

We have built our reputation on ethical business practices and prompt, professional service.
When you place your trust in us, you'll get the great support that you need, without any downside.
Getting in touch is so easy.
Just reach out by calling us or sending us an email.

We'll discuss your requirements with you and come up with a perfect plan of action.

After you get in touch and book your preferred services, you'll know that your move is organized.

We'll be there when we're scheduled to be there and there will be no stress or unwelcome surprises.

Now that you know more about us, why not connect with us today?
If you decide to cooperate with Placentia Movers, we guarantee full attention to every step of your move, as well as superb customer service. Our goal is to make your life easier. When you outsource moving to our company, you'll find that you experience less pressure. So, why not connect to our movers' team today?