Westminster Moving Company
Ease your move with licensed professionals
USDOT2930691 | CA501283 | MTR0191561
Quoted
Give us a call or send a message and get a final quote with no hidden fees in 10 minutes
Packed
Your goods are fully protected with wrapping and carefully loaded in a truck
Delivered
Items quickly delivered to your new home and placed exactly where you want them to
Family company that you can trust. You will have to consider a lot of factors when moving to either a new home or business location. The last thing you should have to worry about, or ever have to question, is the integrity of the moving company you hire. Building our family brand on providing the best moving services in and throughout the Orange County area, we ensure the superior service level and all inclusive control of your move.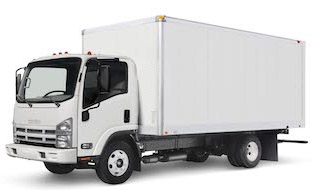 Make smarter move with Movers Best
Contact us to estimate your project
USDOT 2930691 | CA 501283 | MTR 0191561
Experienced and Friendly Movers
Free Protective Materials
Personal manager to coordinate your move perfectly
Give Us a Call
(855) 448-9844
We Will Call You within 5 min.
Or Get a Fast and Easy Quote
Services Offered by Our Company
Residential and commercial relocation throughout Orange County and beyond

Fully licensed, insured, and bonded company willing to work with you 

providing full coverage on movable goods through the required insurance level

The expertise, professionalism, and above all dedication to quality that only comes from a family owned and operated business

An adherence to our 'Best Service' business philosophy designed to ensure your goods get to their location when you need them

A transparent pricing policy
Whether you are relocating within Westminster or beyond, hiring the best Moving company in Westminster ensures the safety of your move. Please feel free to contact us if you have any questions regarding the service. We look forward to hearing from you.

Hire Westminster, CA Movers
We help people to relocate within the territory of Westminster, in Orange County, and beyond. When you have a local relocation, it will take less than half of a day to complete the relocation process.  We are One of Best professional moving companies in Westminster and we specialize in organizing and conducting all kinds of removals from office, apartment, cottages, private houses. Relocation is always in demand. It is very popular especially in the places which are close to the sea and resort areas like Orange County. The company professionals know about this and ready to work with their customers at any convenient time.
Relocation to a new place, despite its fuss and some troubles is the enjoyable event, and we will turn it into a fest.
Your move will give you a joyful sense of expectation and anticipation of a new, and nothing more. All the troubles, all the worries which are connected usually with a relocation to a new place will be taken by guys working in company. Once you sign the contract with the firm our crew will visit you checking whether you require assistance in packing the things, and disassembling furniture. People working here will process your move like their own relocation. You will be pleased by the heartily attitude of people whom you will mix with during the move to your new home within the territory of Westminster and Orange County.
Trustworthy Westminster Moving Service
We provide Westminster professional moving assistance, such as:
home move

office move

business move

assembly and disassembly of furniture

loading all the things

delivery of new furniture

transportation of things

relocation to Westminster, from Westminster and within Orange County
There are different types of the insurances provided by the company. If you are not sure which type you should choose our consultant will explain it to you. When coming to the company you can meet with the staff in person and ask the questions which interest you most of all.
Westminster is a small city in Orange County, California.
It was founded a bit more than half of a century ago (1957), but it has already become a Sweet Home for many people relocated there from the other places in California, USA and from overseas.

We actively help people wanting to connect their lives with this sunny place – the city of Westminster.

The city community won in 1996 the All-America City Award as the place which can offer really a lot to its guests and residents.

Theatres, Orange Park, Westminster Mall, clinics, the best schools, beaches, sport grounds, yacht clubs and whatnot – the place is a concentration of the "best in the best" – excitements in California and in Orange County.
Those who come here are eager to stay, and relocation to this California paradise is a reality: just ask us to help you. Less than in a day after your arrival to a new place you will dive into a new atmosphere of a fest and excitement.