Lake Forest Moving Company
Ease your move with licensed professionals
USDOT2930691 | CA501283 | MTR0191561
Quoted
Give us a call or send a message and get a final quote with no hidden fees in 10 minutes
Packed
Your goods are fully protected with wrapping and carefully loaded in a truck
Delivered
Items quickly delivered to your new home and placed exactly where you want them to
Whether you are moving from one part of Lake Forest to the other or planning to move across the country, Lake Forest Movers are here to help you plan your trip.  Being a family run business our moving company believes in our 'safe and fast' philosophy of superior and transparent moving service that is simple and straightforward.  Never again worry about less-than optimal movers and instead go with the company that has defined itself time and time again in the industry.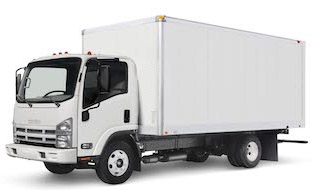 Make smarter move with Movers Best
Contact us to estimate your project
USDOT 2930691 | CA 501283 | MTR 0191561
Experienced and Friendly Movers
Free Protective Materials
Personal manager to coordinate your move perfectly
Give Us a Call
(855) 448-9844
We Will Call You within 5 min.
Or Get a Fast and Easy Quote
Moving services Offered By Lake Forest Movers
Want a moving service that includes no hidden fees, expenses, or payments?  We are the moving company for you
Our services include free moving blankets and moving pads, professional packing, disassembly and reassembly, packing materials and consultation
Orange County Movers is fully licensed, bonded, and insured
We can help you to find additional insurance for the move
Our staff are professionals
We can offer you custom quotes whether you are moving residential, commercial, or long distance. In addition, we have varying rates regarding the day you plan to move as listed below. As always, if you have any questions or concerns, please do not hesitate to contact us. We look forward to hearing from you soon.
Applying to the movers.best and hiring Lake Forest movers you sign the contract which you have to read thoroughly before moving. If some moments are not clear to you, ask our rep to explain you the idea clearly. They will do it for you with pleasure, as the successful relocation of a customer to a new place is the main goal of our moving company.
Our duty is helping clients to move to a new place including the following moments:
• professional guys will disassemble and pack the furniture and equipment,
• they will transfer all belongings into the truck before moving,
• the team will unload the truck and transfer all the client's belongings to the new home
• when some employees will assemble furniture and arrange it in the rooms, the others can unpack the rest of the stuff.
All employees are responsible for the safety of the customer's belongings and cargo they transfer. In case some obstacles and unexpected situations happen, the damage of the client's things should be covered by the insurance: we provide it. Meanwhile we do our job the best way and problems are almost never met .
FREE use of moving blankets
FREE use of wardrobe boxes
Professional packing
Disassemble and reassemble
FREE packing materials
FREE pre-move consultation
FREE use of moving blankets
Professional packing
Disassemble and reassemble
FREE packing materials
FREE pre-move consultation
City of Lake Forest
The charming friendly community – Lake Forest location is the Orange County "heart". This fascinating town nestled at the foothills of the Saddleback mountains in the center of the Saddleback valley resembles a place which has not been yet damaged by modern "improvements" and contemporary architectural projects. There are about 80 000 people living there, on the fantastically beautiful land . The 17 square miles of Lake Forest territory are covered with dense forests, palms and exotic trees. There are two clear lakes in the area, Pittsford Park, Sports park, recreational areas and the other nice places to relax. Lake Forest is a remarkable city with a lovely neighbourhoods. Parks, calm harbours and sports grounds make Lake Forest the place where you have rest simply living there. The beauty of the lakes, the forests and the hills and smiling faces around bring people to live there. Heritage Hill Historical Park, horse stables and horse riding in Concourse Park, Etnies for roller skating and smaller areas to rest (there are 27 parks around the territory of the city) are the most attractive places of the town. This is the cleanest area in California. Even shopping there is a pleasure: you do not visit huge malls and trade centers. Coming into small cute private shops you can get acquainted with their sellers. If you stay to live there forever, these friendly people will become your neighbours. The fantastic selection of charming restaurants and cafes offers everybody the best seafood and diversity of cuisines. Pei Wei Asian Diner, Peet's Coffee and Tea, Lucille's Smokehouse, The Habit Burger Grill, Peppino's and the places to eat will become the places where you will rest and communicate with people talking about nothing or discussing the latest projects on your business. Many Lake Forest movers, working for the movers.best moving company, also live there. They have chosen this city as it is the best place to feel the calmness of nature. People who relocate to live there permanently and hire our moving team, start their acquaintance with the city mixing with them. That is why we always remain friendly and polite with our clients. As a rule, Lake Forest movers are people with good tempo, as the place has a magic influence on the people around.